Make: Suzuki
Model: T500
Year: 1971
CC's: 500
Price: $9500 ONO
Location: Mt.Gravatt East, Brisbane, Queensland, Australia
Contact: Ph 0422 819 200 or netbikes@netbikes.com.au
Payment Methods: Cash on pick up - Bank deposit
Delivery Methods: Pick up ok - Australia Post - Courier for larger items. Buyer pays delivery fees.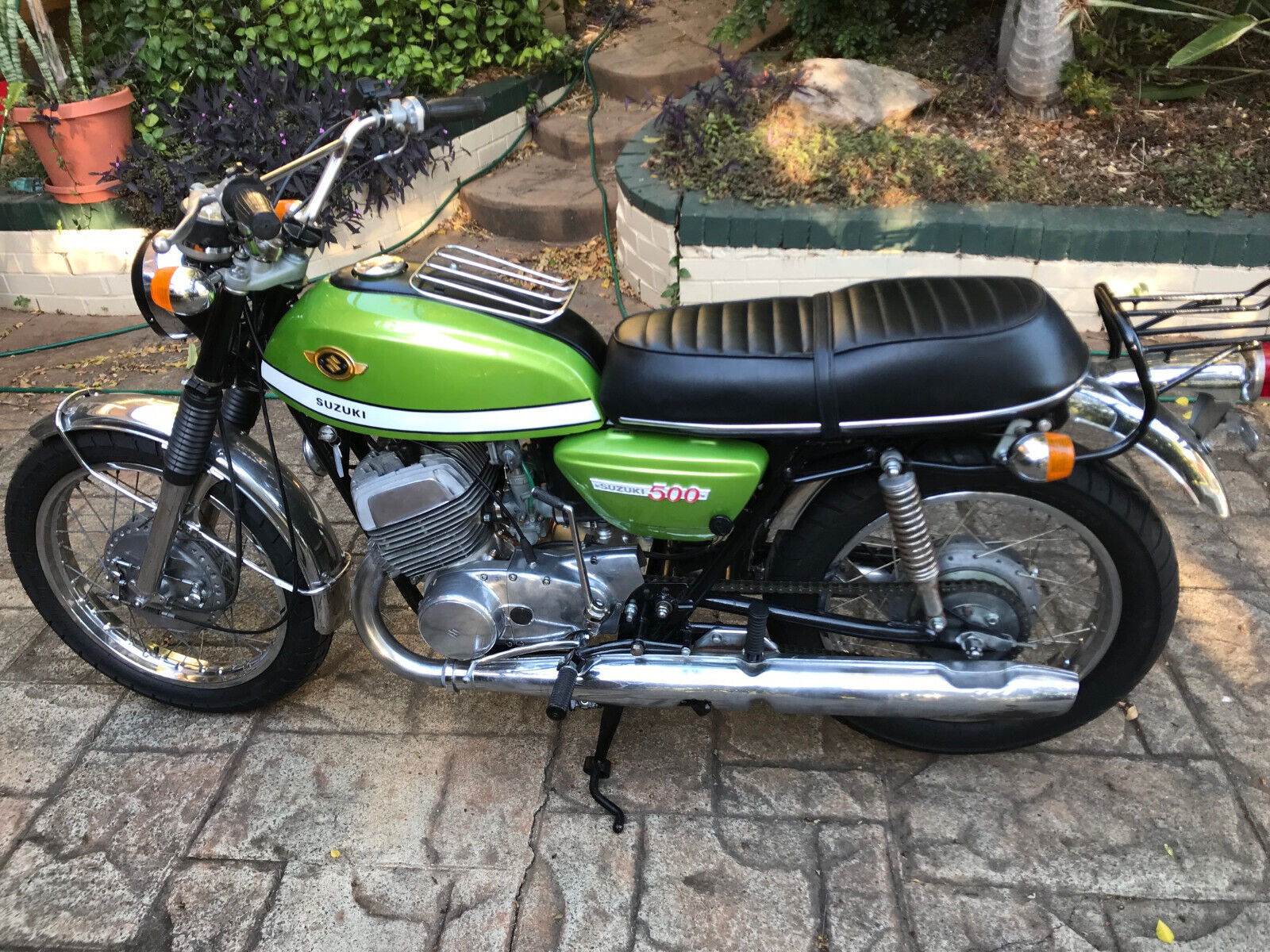 1971 frame and engine with the very rare 1970 tank and badges fitted.
Motor fully dissassembled and fitted with new crank seals and bearings, big end bearings, 5mm oversize pistons, rings, small end bearings, piston pins and gaskets.
Frame, swing arm and all black metal work paint stripped and repainted with epoxy gloss.
New wheel bearings to both wheels, head stem has new bearings, forks have new seals fitted.
Both tyres are new as is the drive chain., new rubber boot for air cleaner box.
All cycle threads have been newly zinc plated.
All new paint to tank and side covers.
All electrics restored with upgraded modern regulator fitted.
Chain guard supplied but rear tyre just a tad wide and it rubs. Needs only a new air filter, I have the old one but it is dirty and not fitted, could be converted to foam.
No rechroming has been done but overall a very tidy machine.
Use above contacts to talk to me.
Last two images show chain guard and new tyre fitted.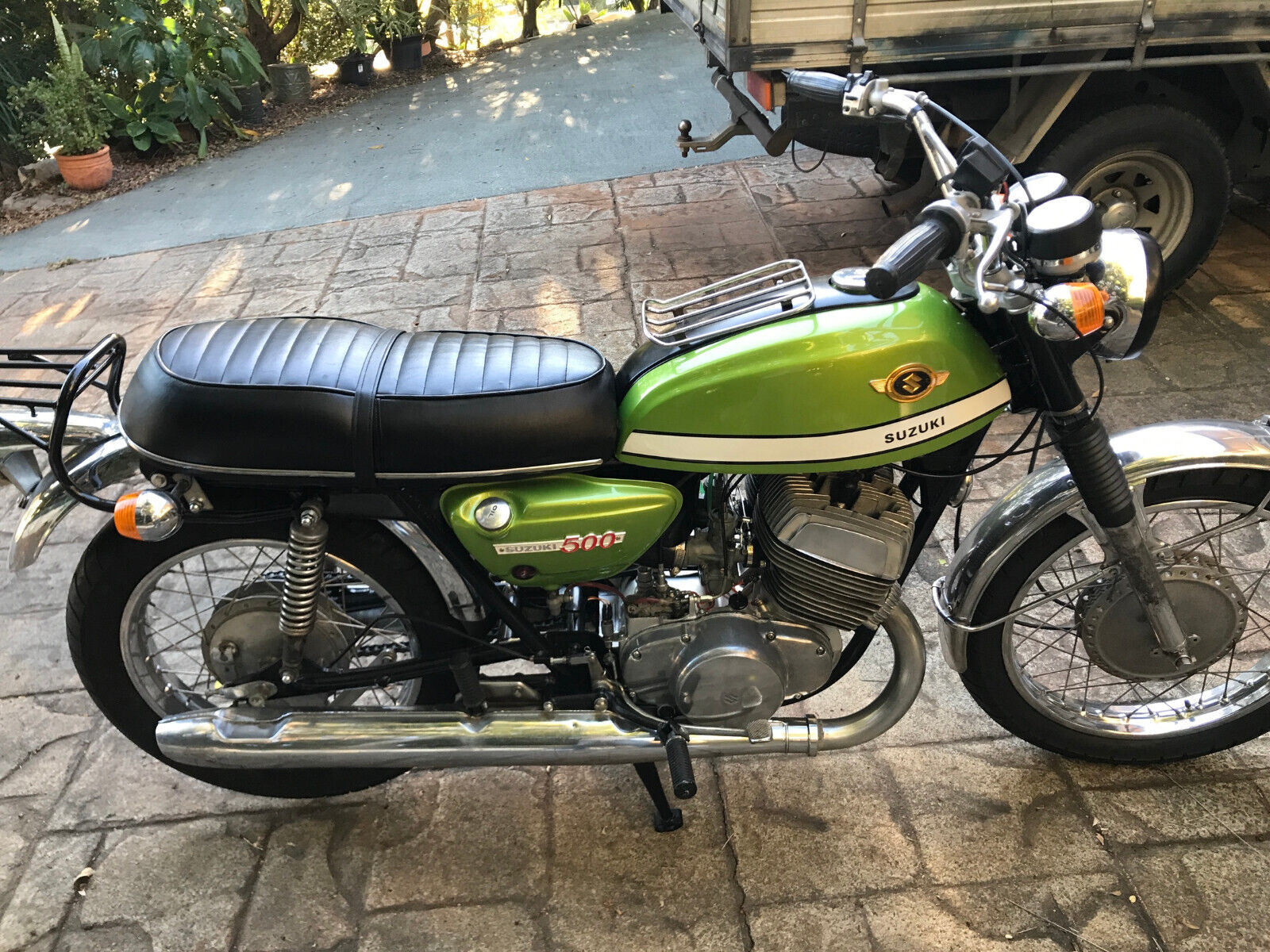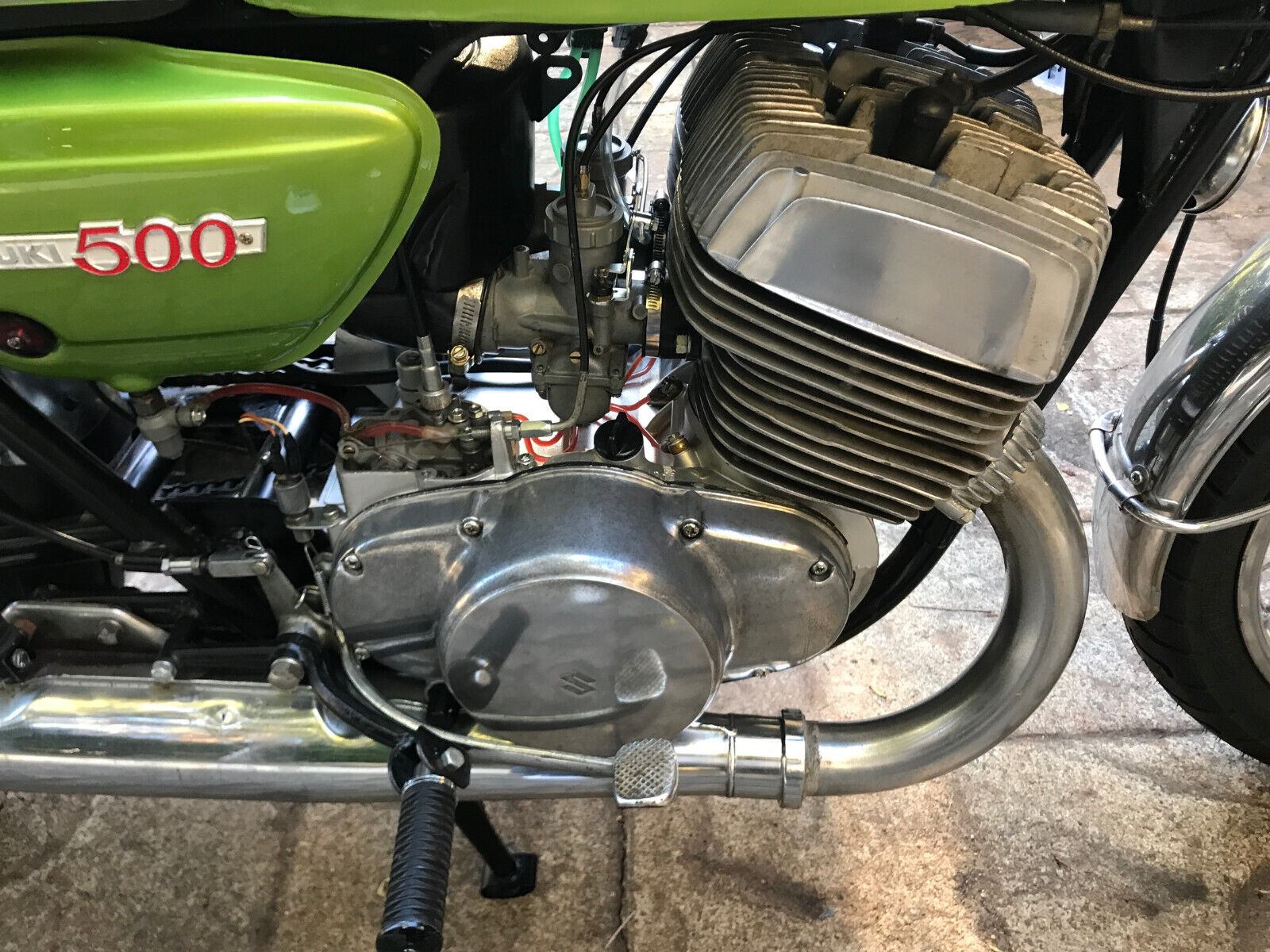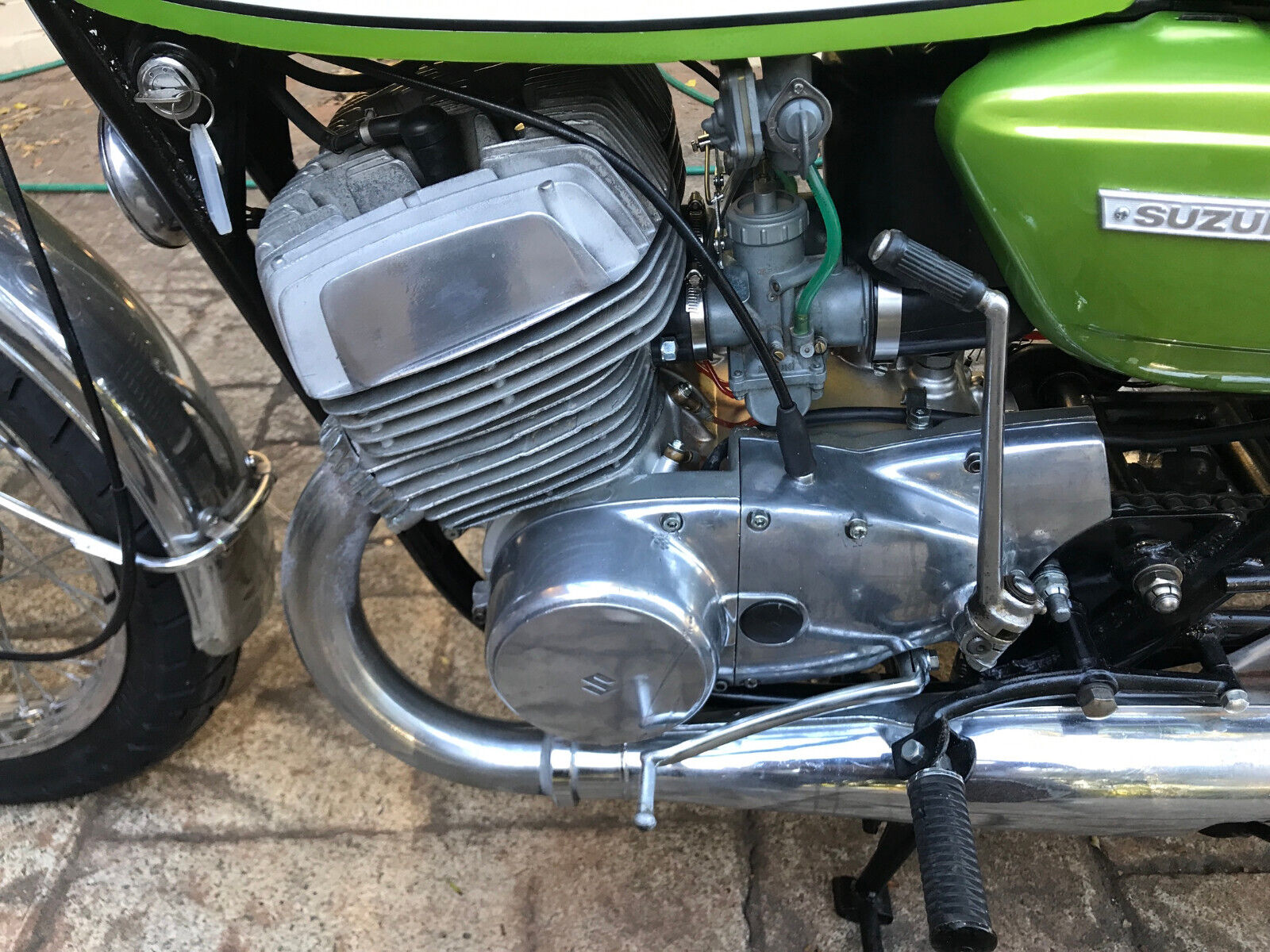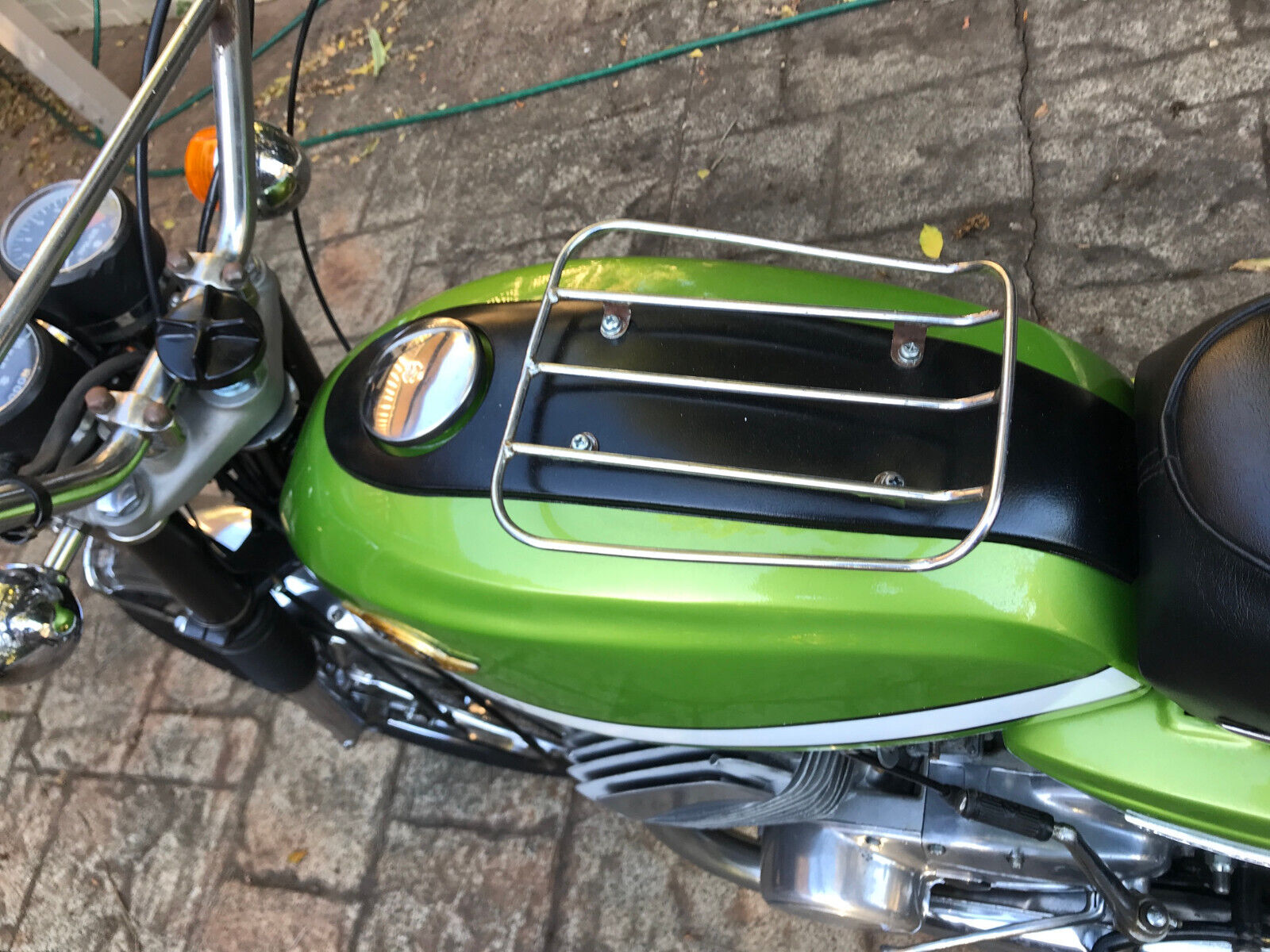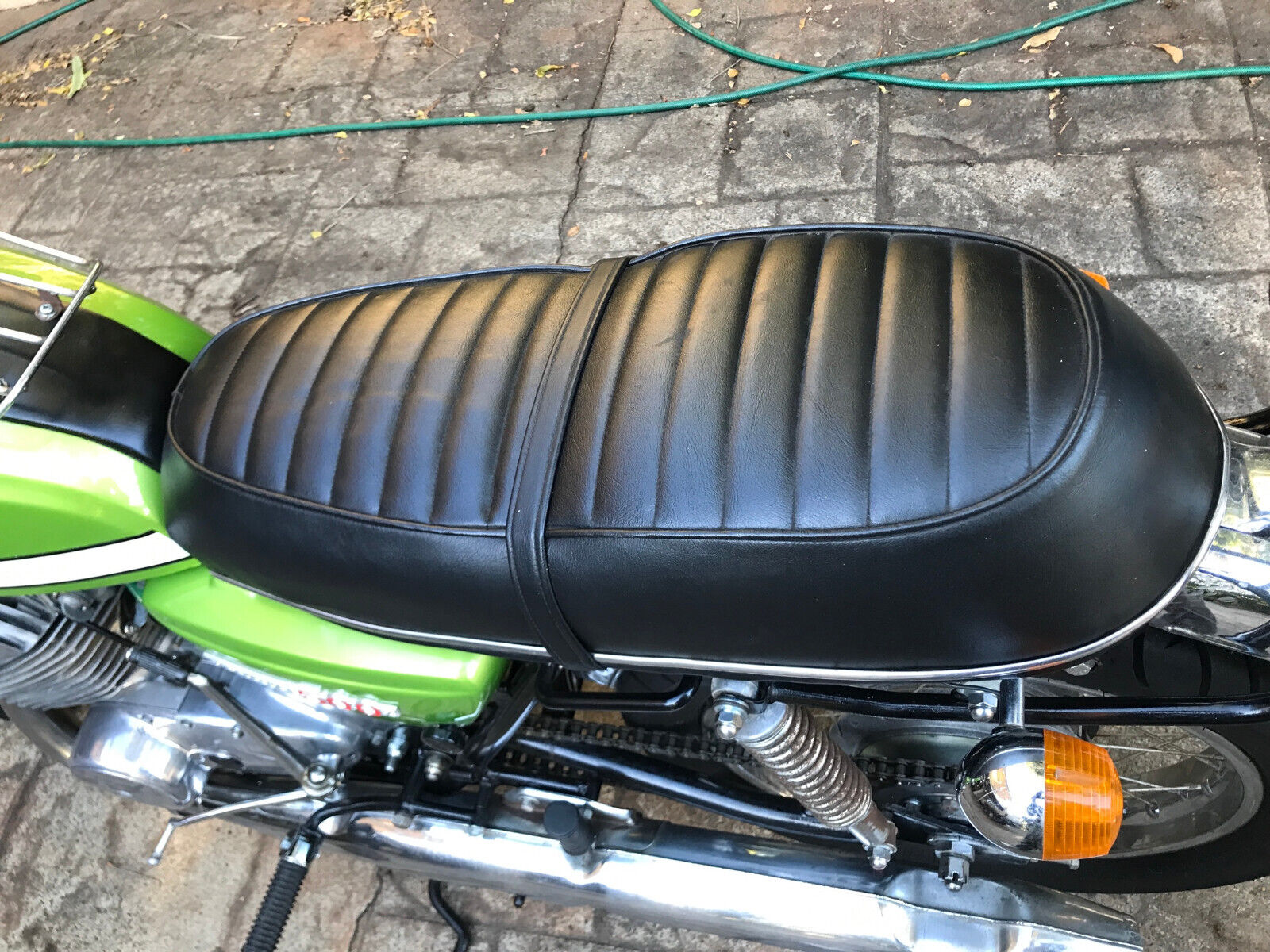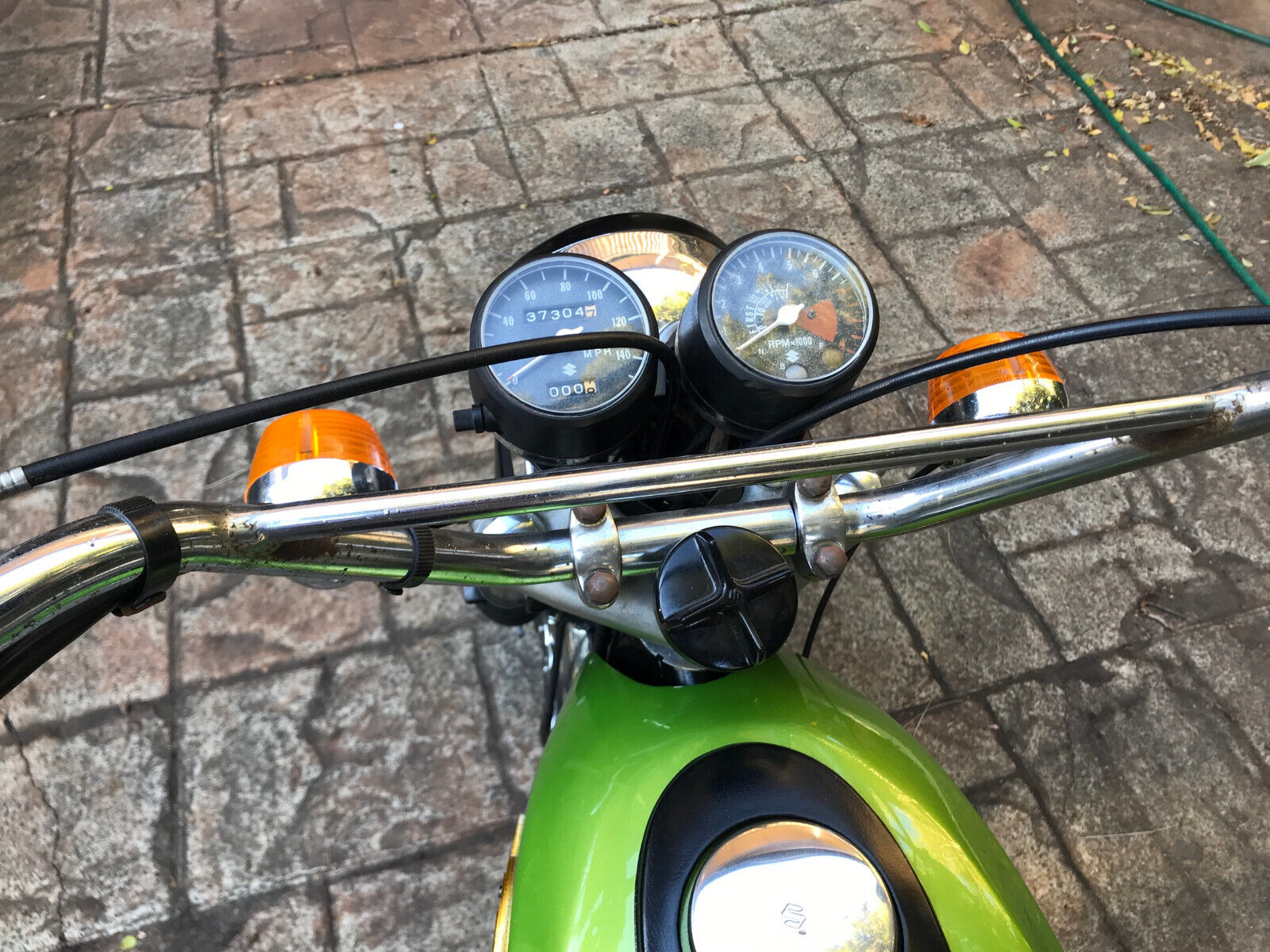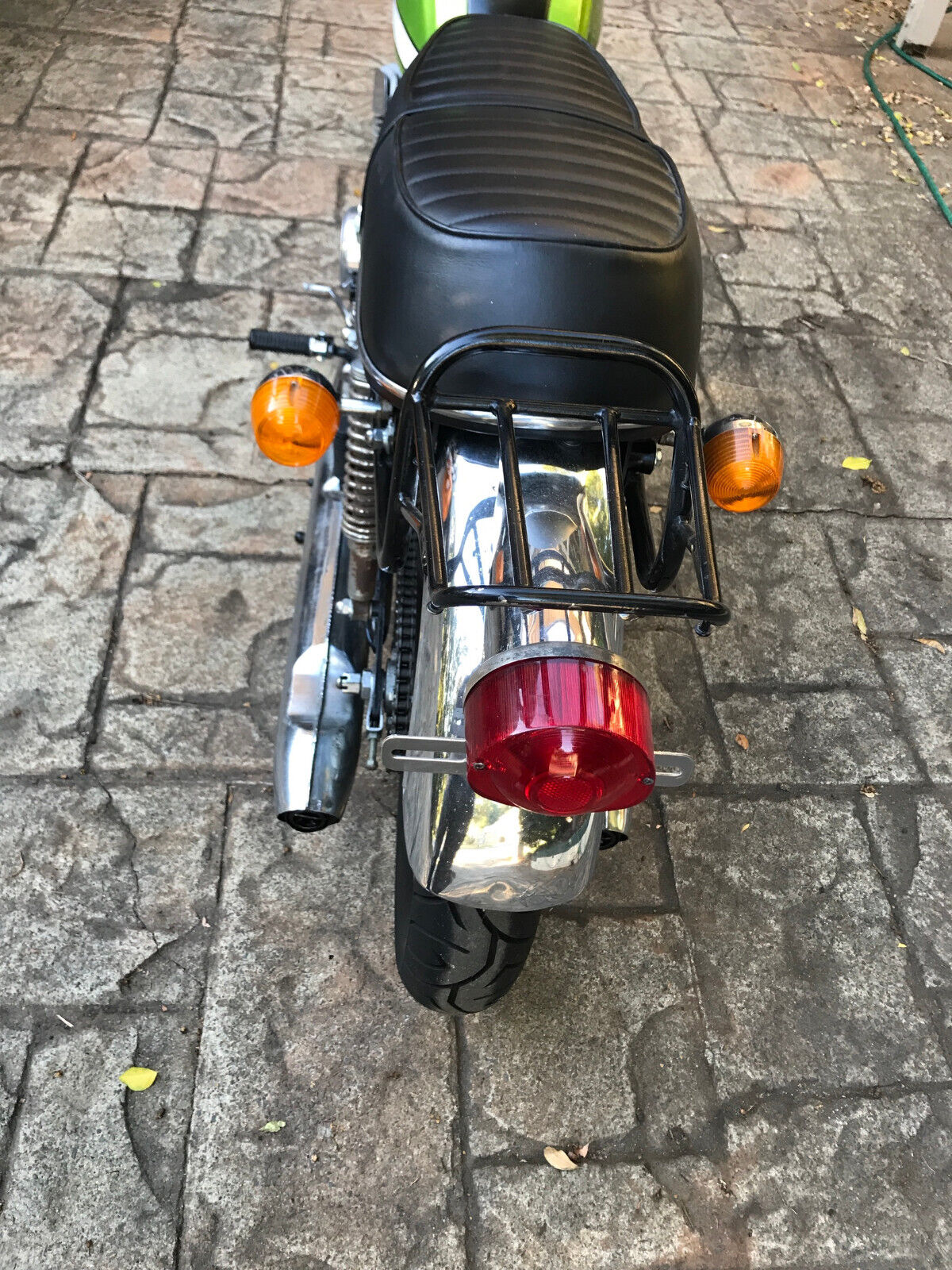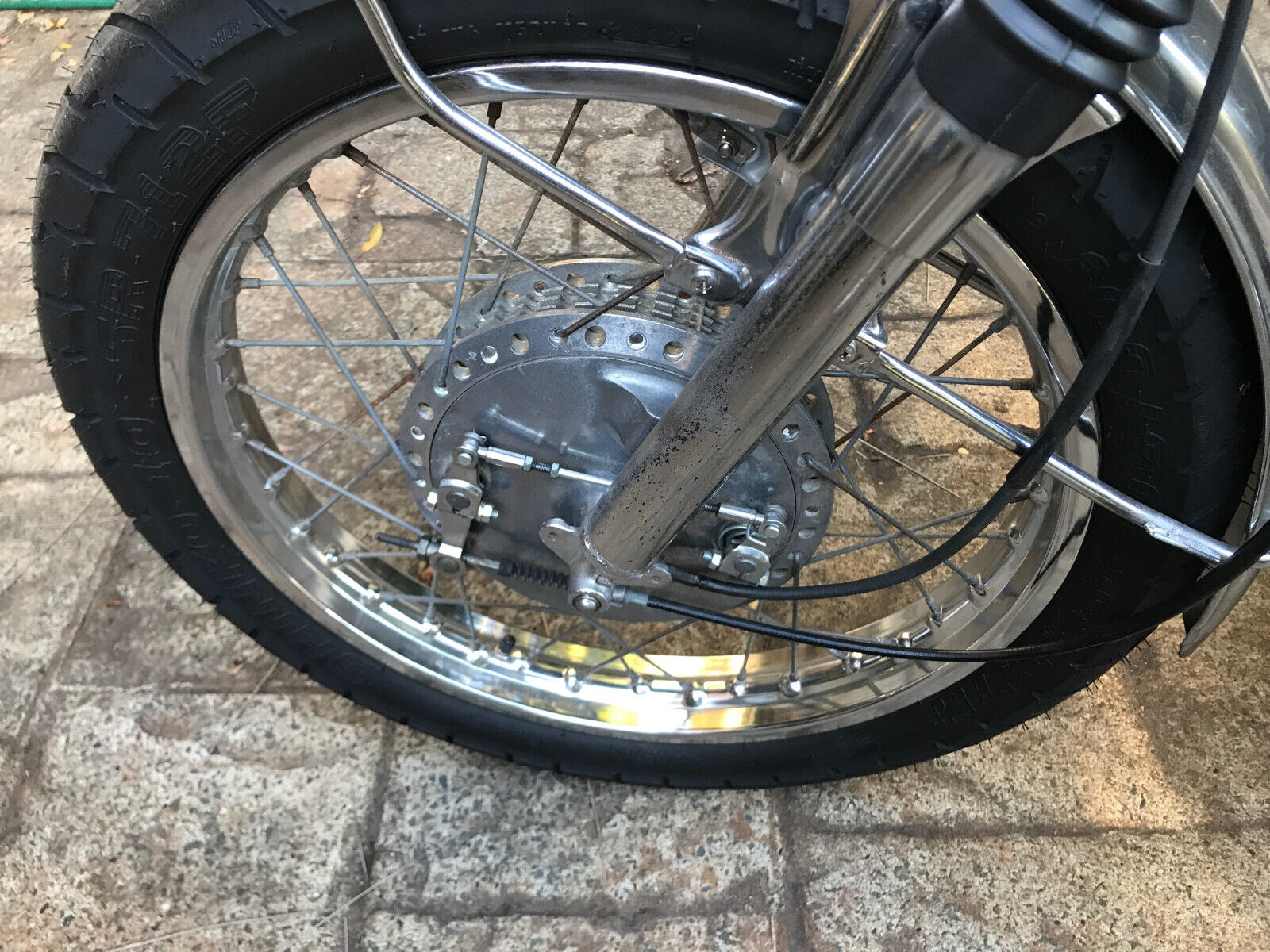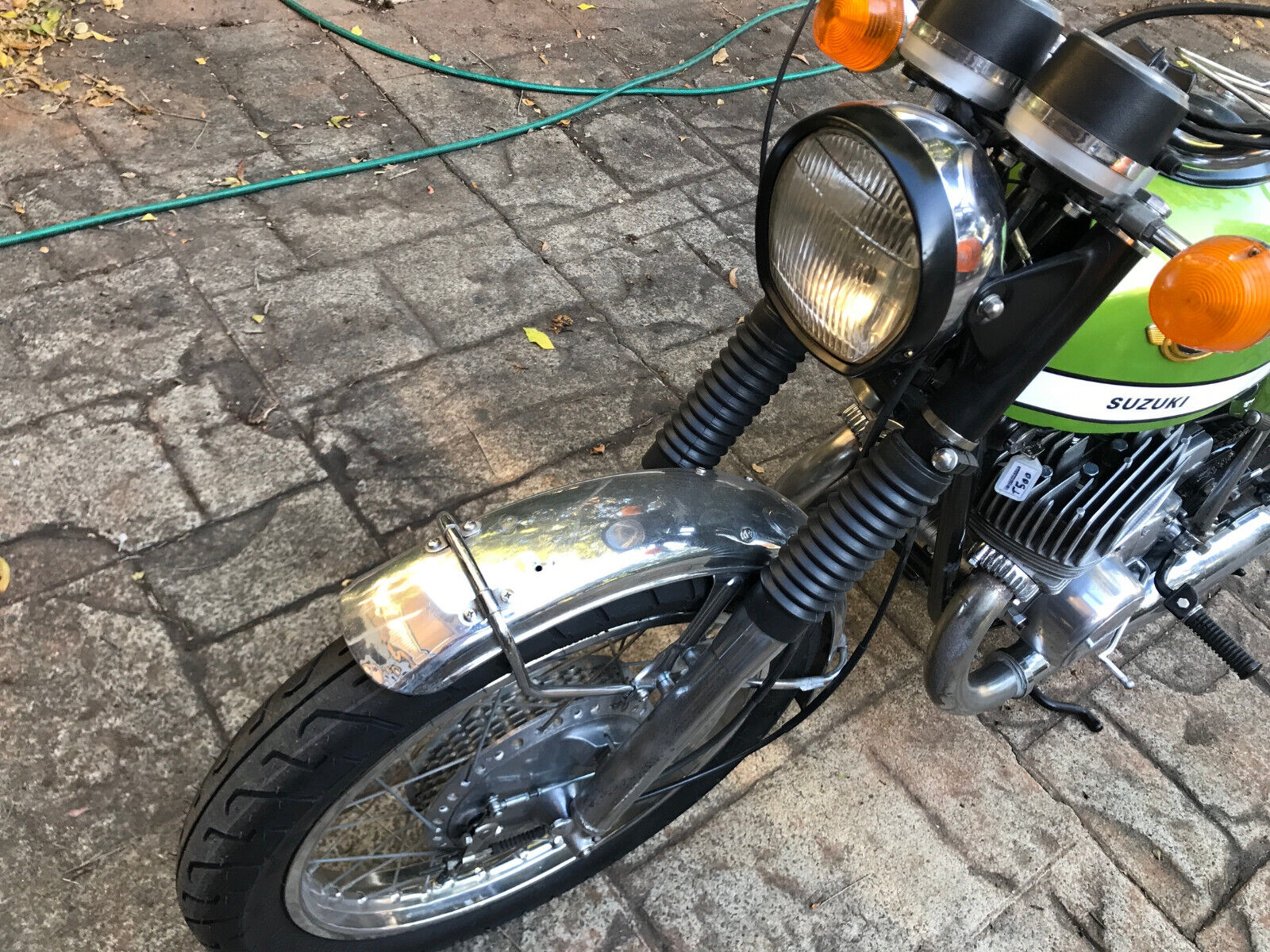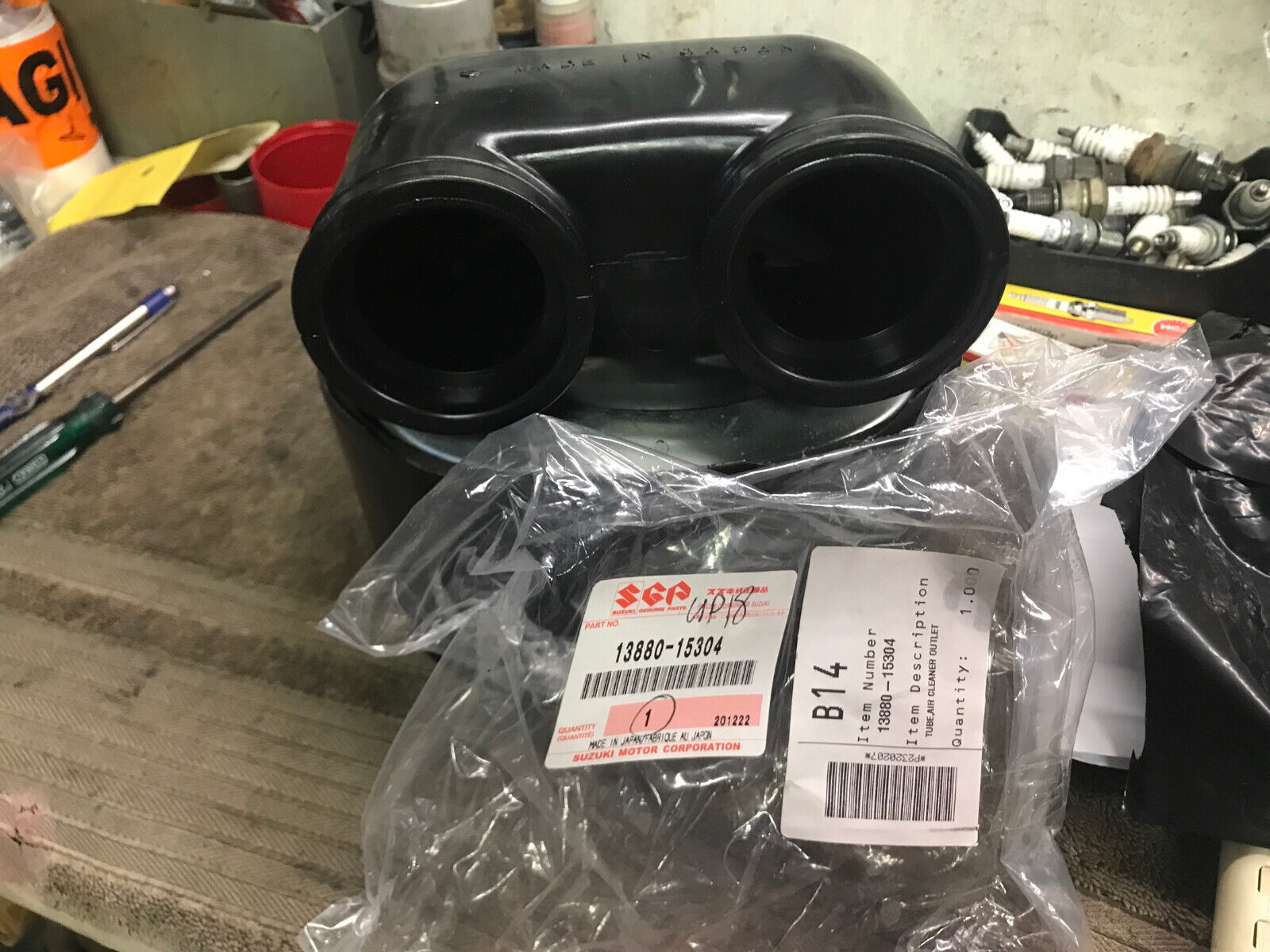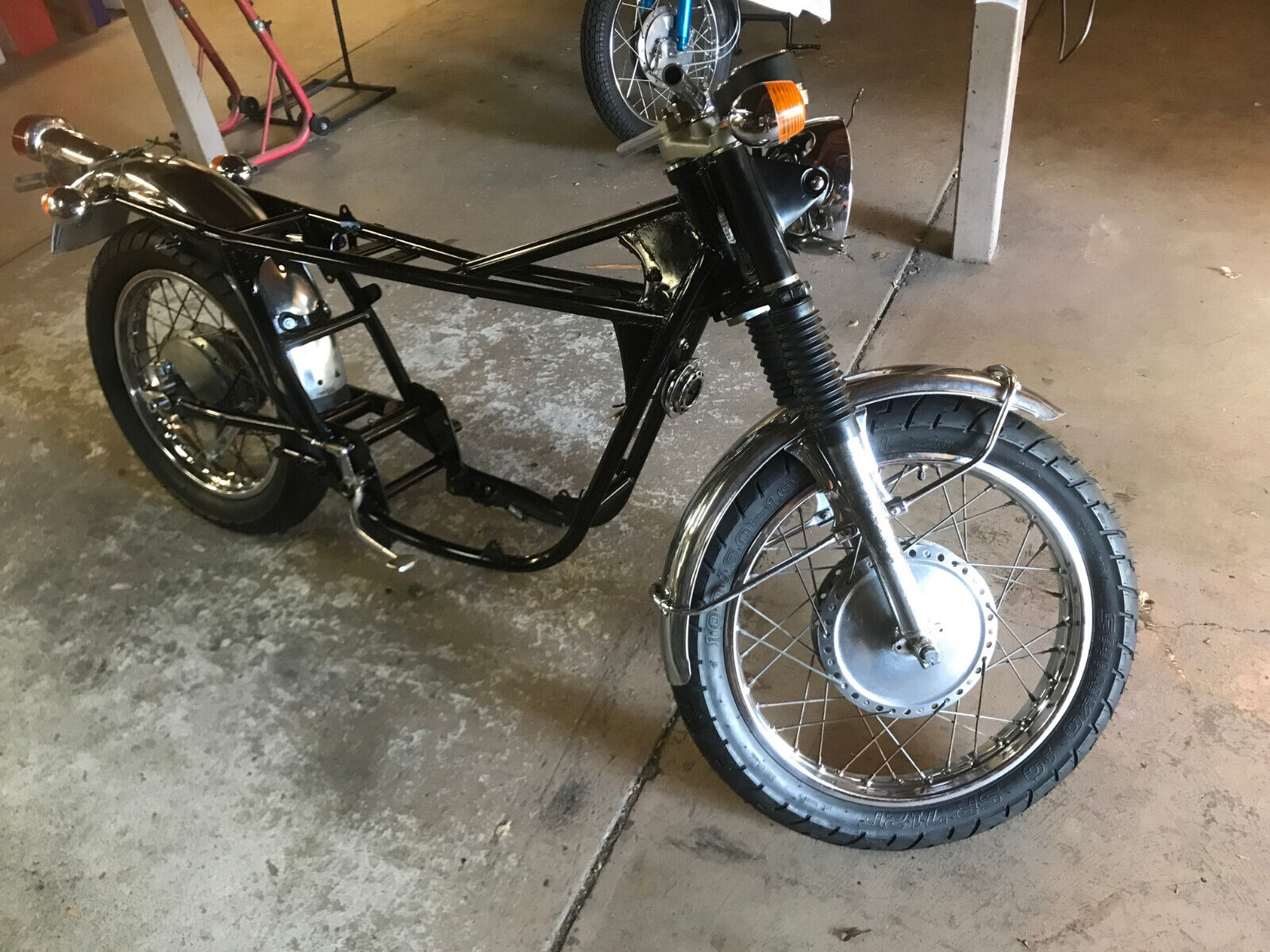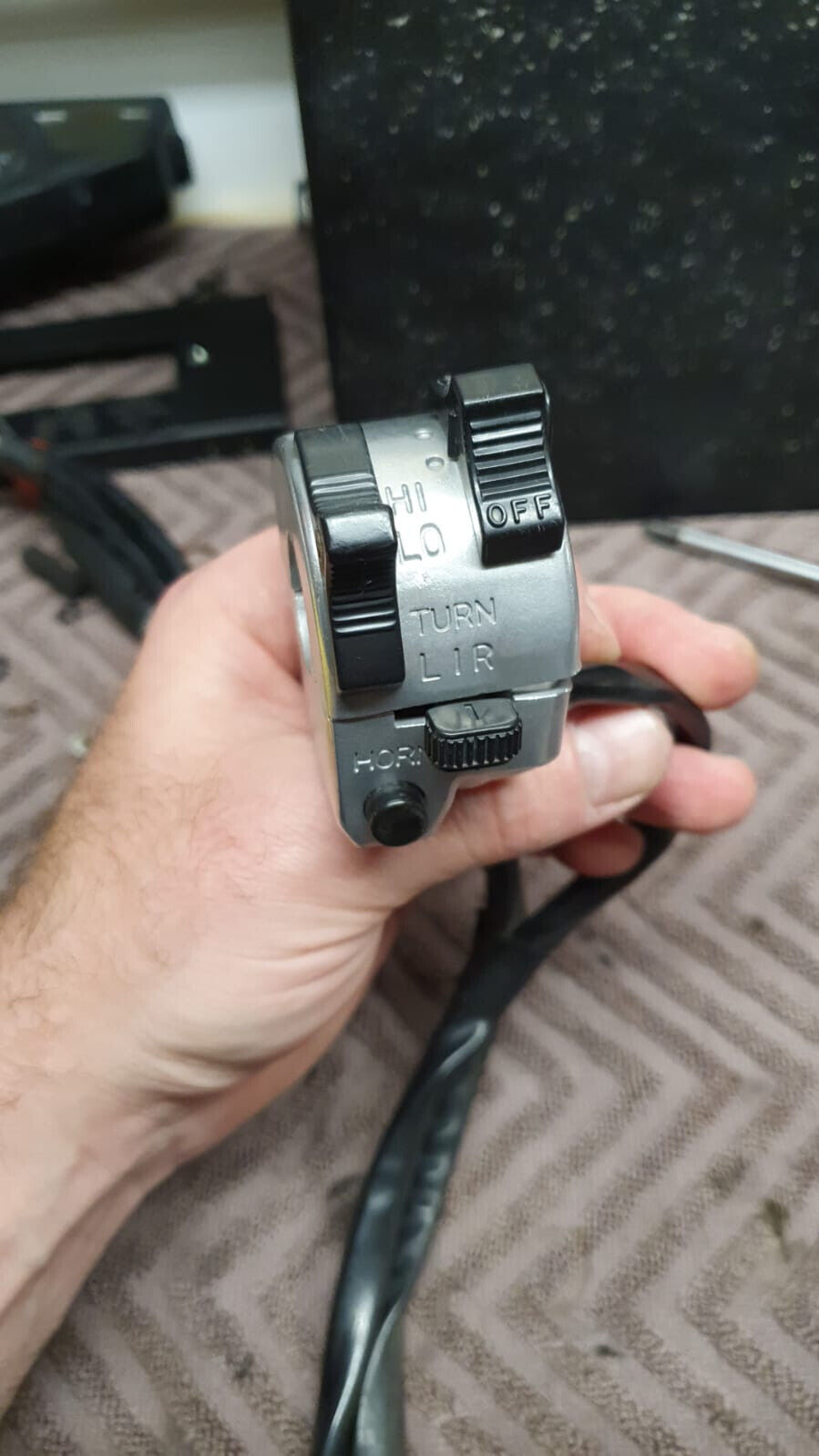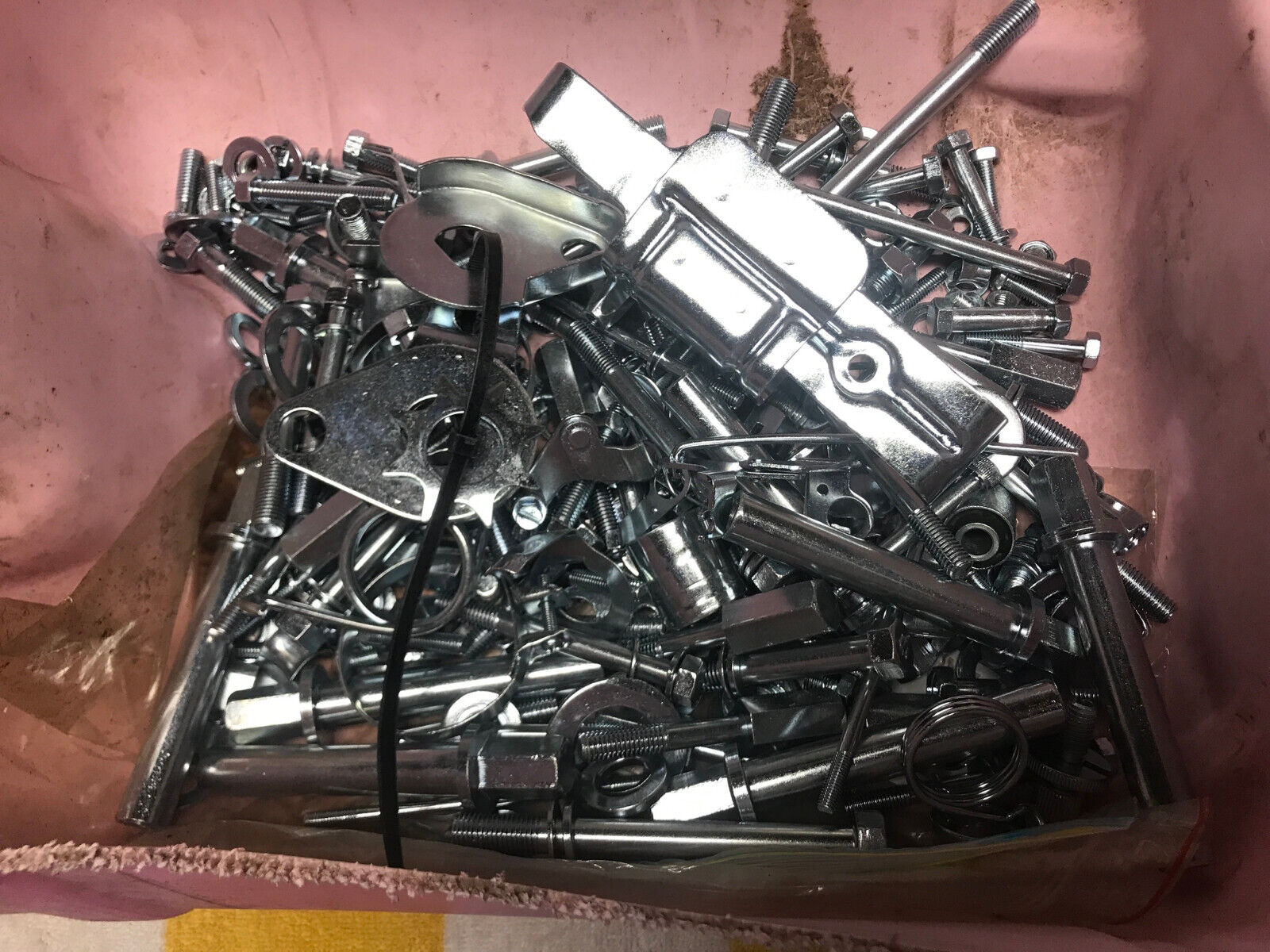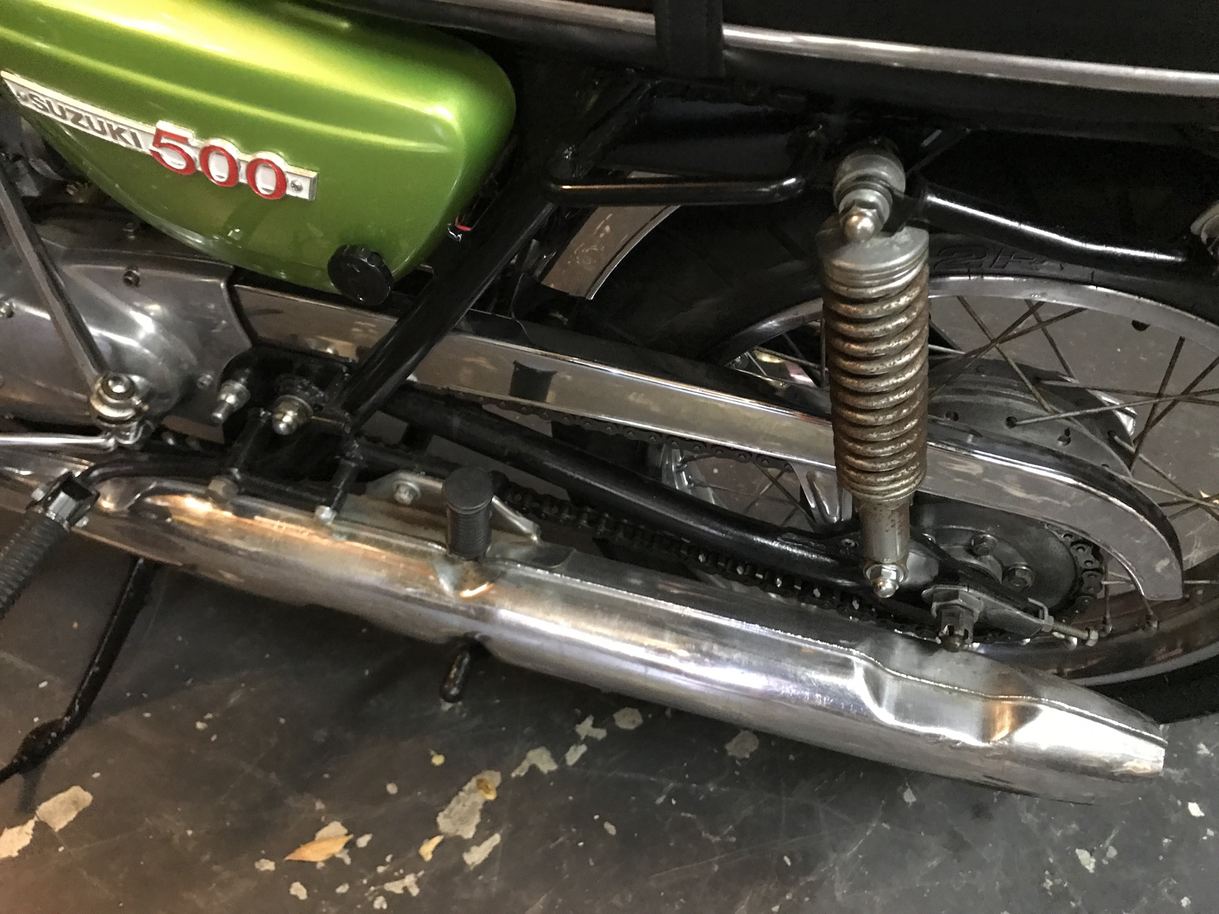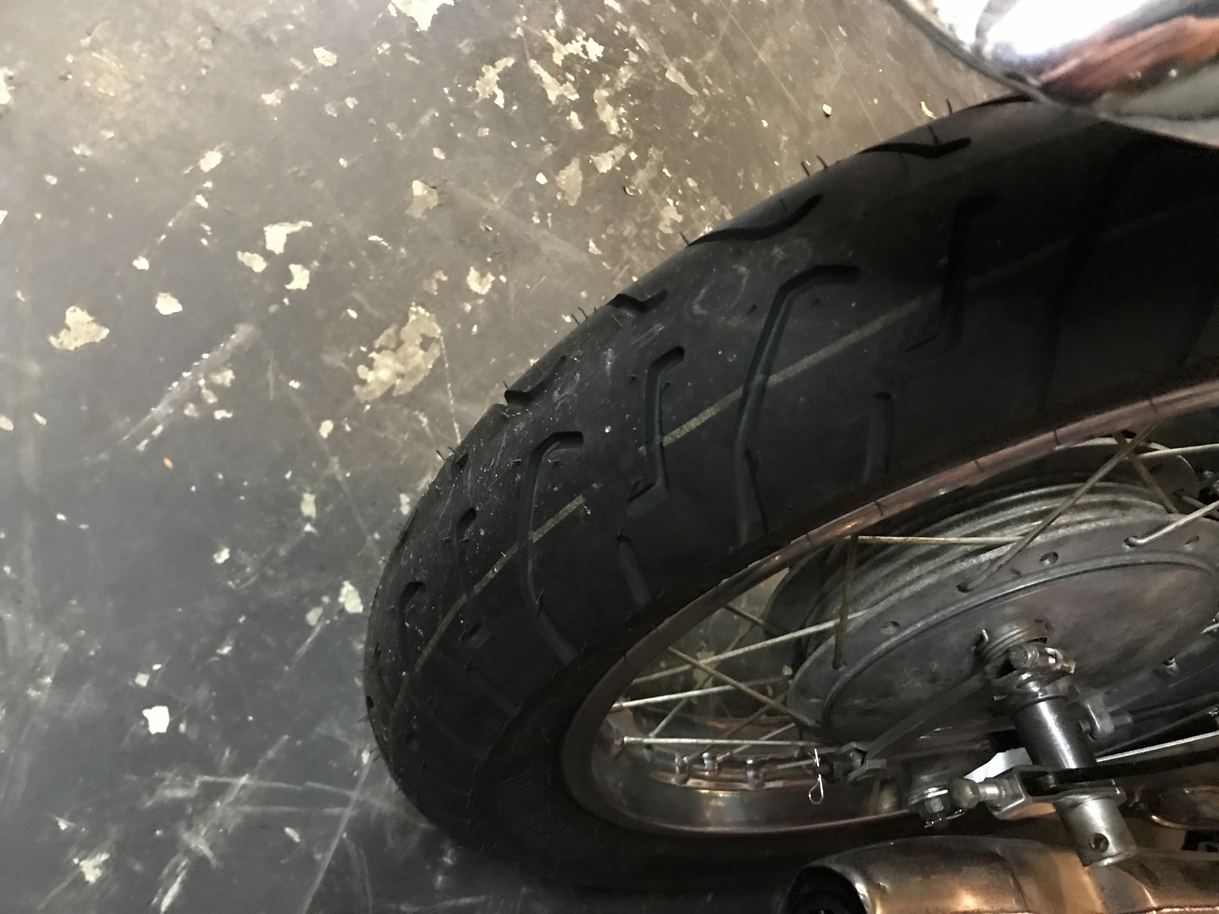 See top of page for contacts.