Back to Motorcycle List
Make:Honda
Model:CB750
Year:1972
CC's:750
Price:SOLD
Make Near Offer If making a offer please be sure you are ready to buy and have payment available now. No lowballs, this only makes you look like a idiot.
Location: Mt.Gravatt East, Brisbane, Queensland, Australia
Desription:Once a police bike, but long before I got it. Bike has undergone a full rebuild.
Engine has new cam chain, primary chain, all seals, big end bearing shells, valves, piston rings, engine is 810 cc, pistons were good so reused.
Powdercoat (mandarin) frame, main stand, side stand, seat base, swing arm, (swing arm has new brass bushes and the through collar).
Powdercoat (silver fleck) tappet cover, engine covers, fork lowers, brake calliper, instrument bracket, wheels, (wheels are Henry Abe).
All threads re zinc plated, new chain and sprockets, new tyres, new wheel bearings, new head race bearings.
Electrical, new wire harness, new upgraded combined reg/ref, new coils, leads and caps, points replaced with a Dyna S ignition.
Suspension, nos fork tubes, new rubber gaitors, new rear shocks, (not the cheap Chinese kind).
Carburetor's , rebuilt with new kits, all threads re zinc plated, new intake rubbers, new rubbers to airbox.
Brakes, new rear shoes, front has new master cylinder, all three lines are new, calliper has new piston, seal and pads.
Seat has new cover and foam.
Not restored, original mufflers, there are a couple of holes at the back near the baffles on two of them, headlight brackets, indicators, front guard, rear guard. I currently have a rear guard in being plated, that will go with the sale.
There are other smaller bits I have spent money on such as bulbs, cables, decals, chroming to kicker, some cap bolts and fuel cap, new fuel tap, trim for the tank and it just goes on.
Finally, if you have ever restored or rebuilt a bike from the ground up you will have an idea of the work involved, and appreciate the hours (100's) to do it,
Inspection yes, use the contacts below to arrange this.
YOU CAN READ THE BUILD PAGE HERE .
Pictures: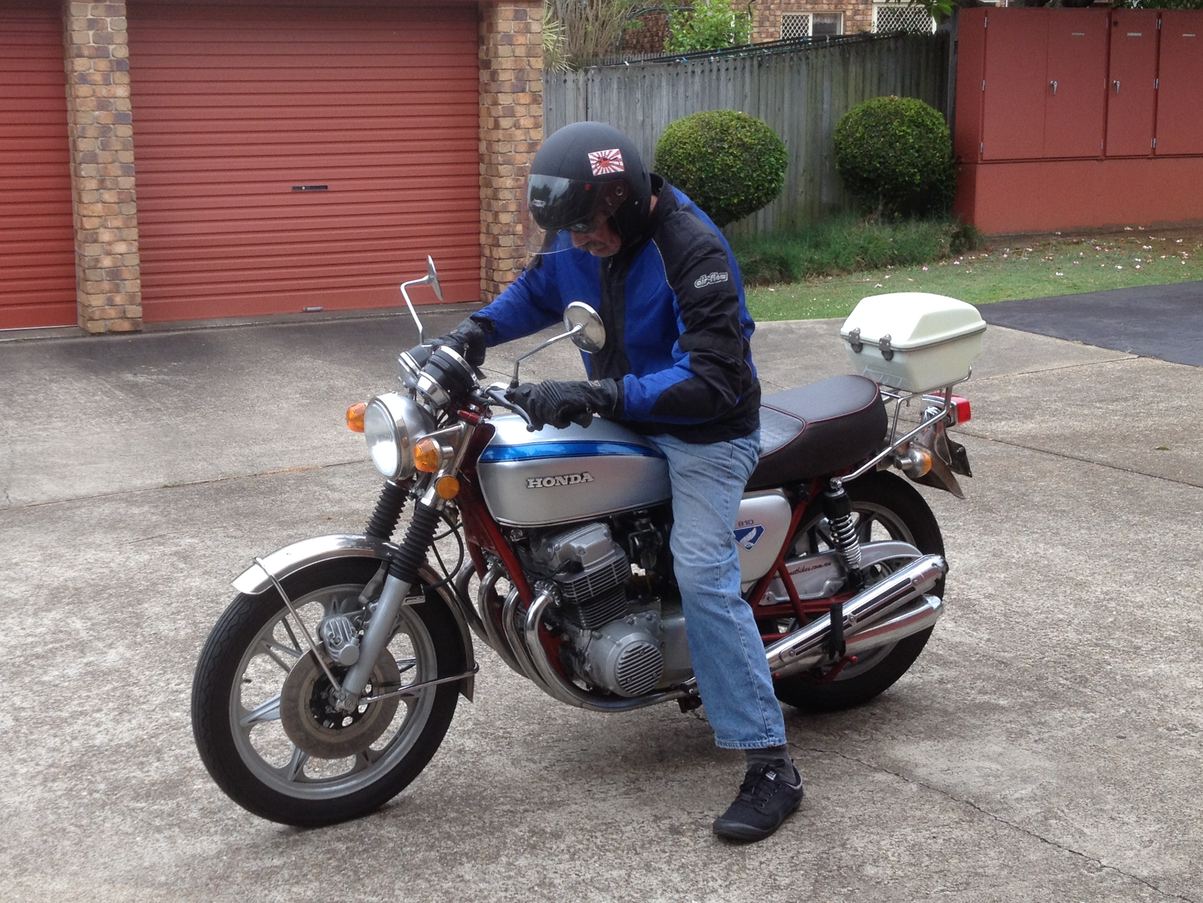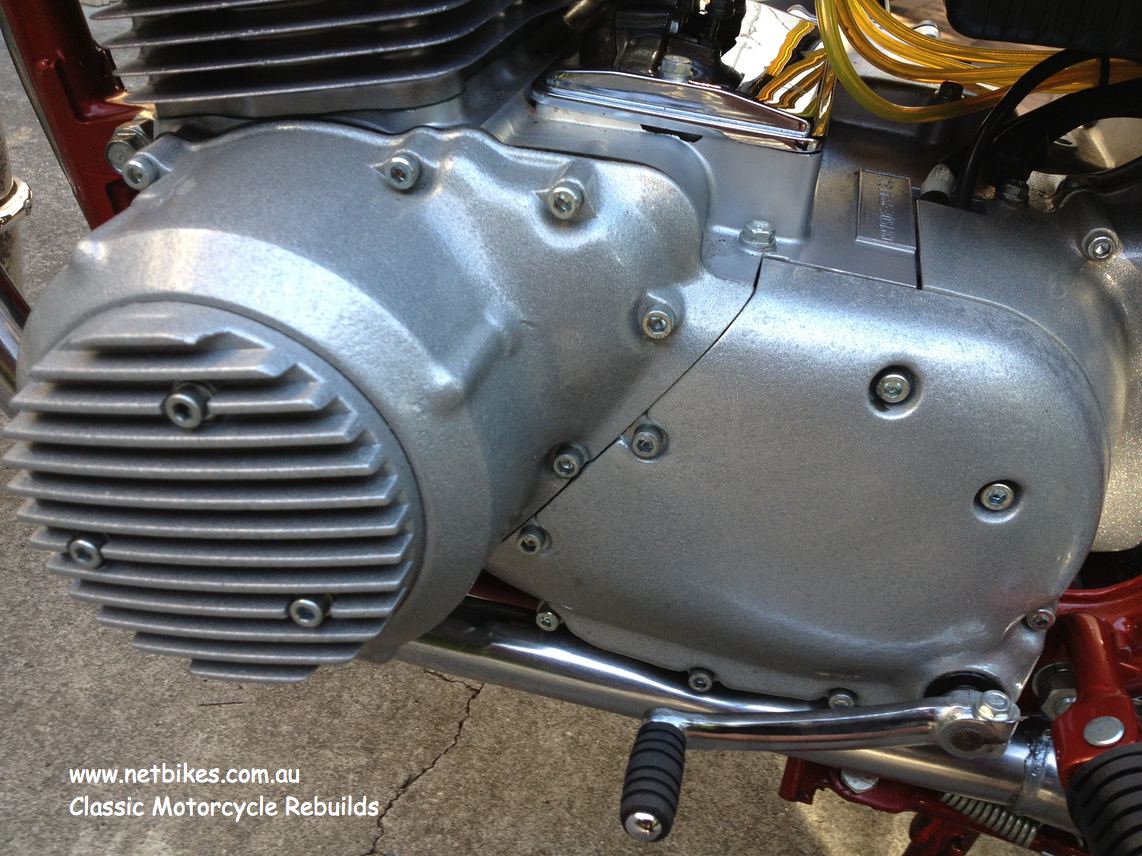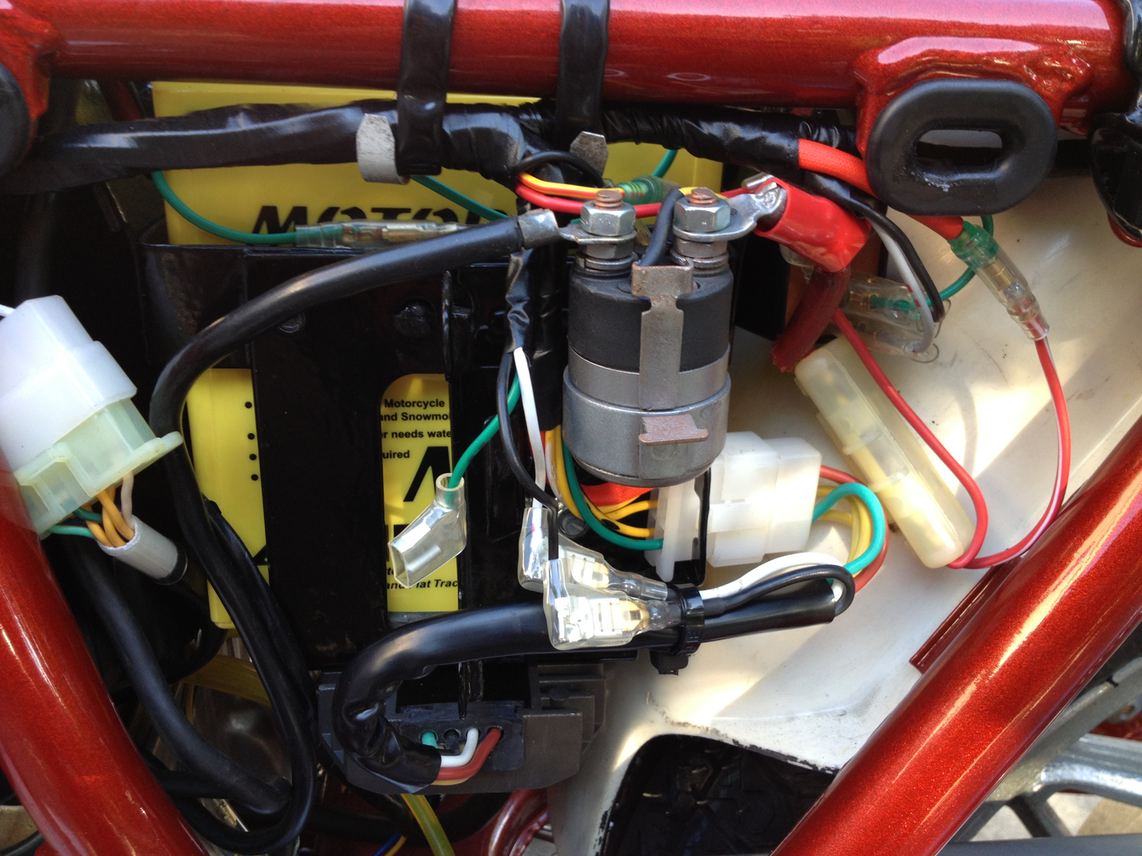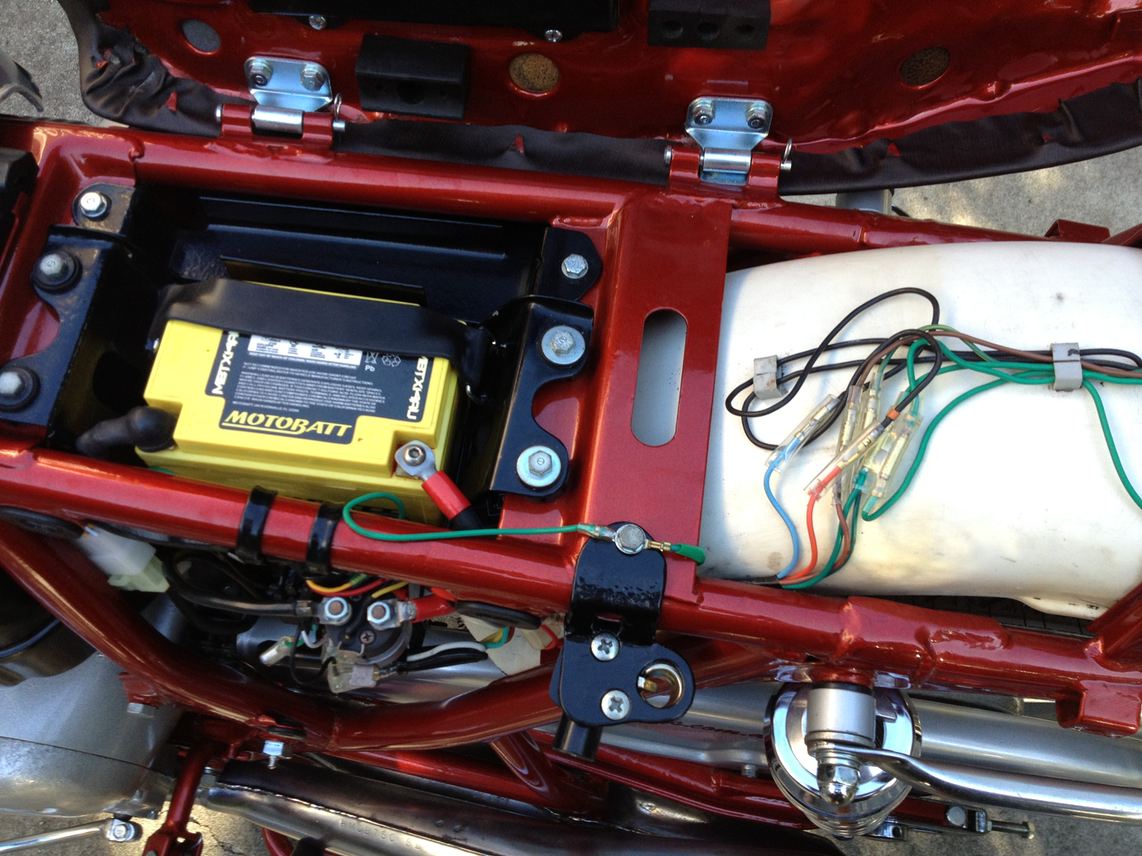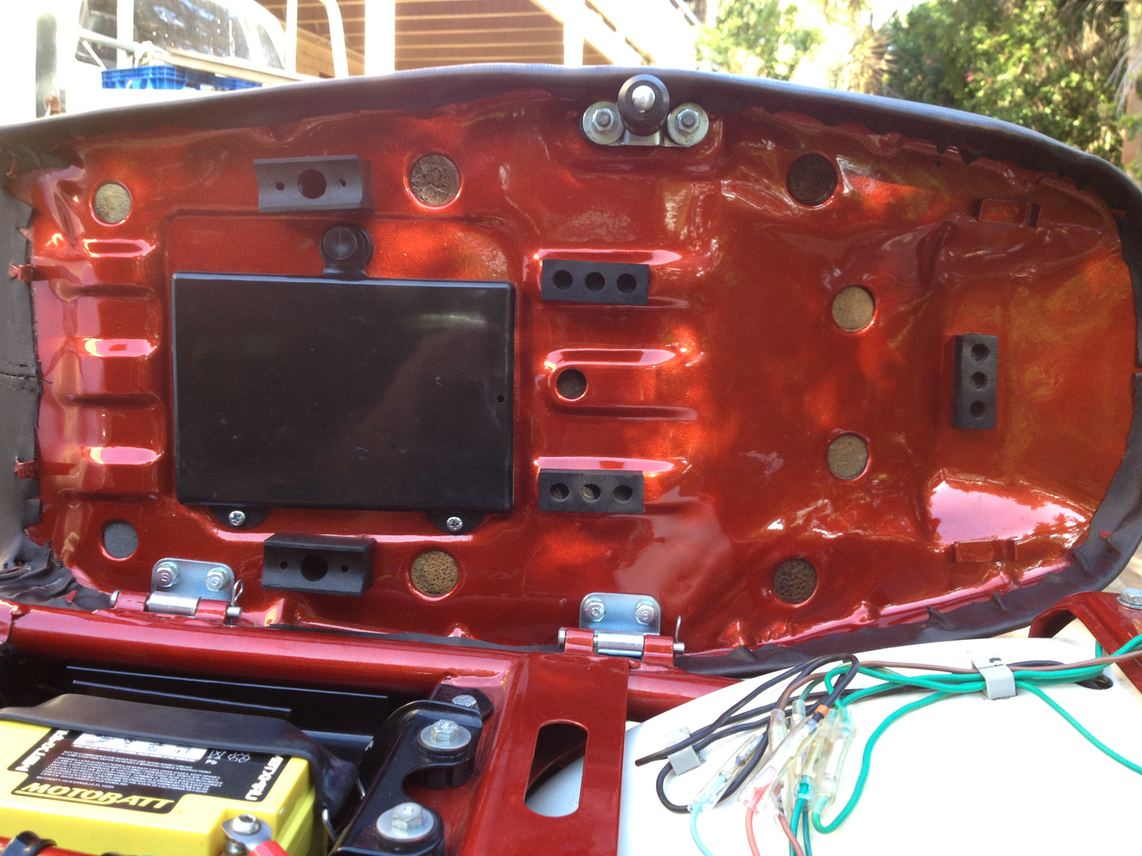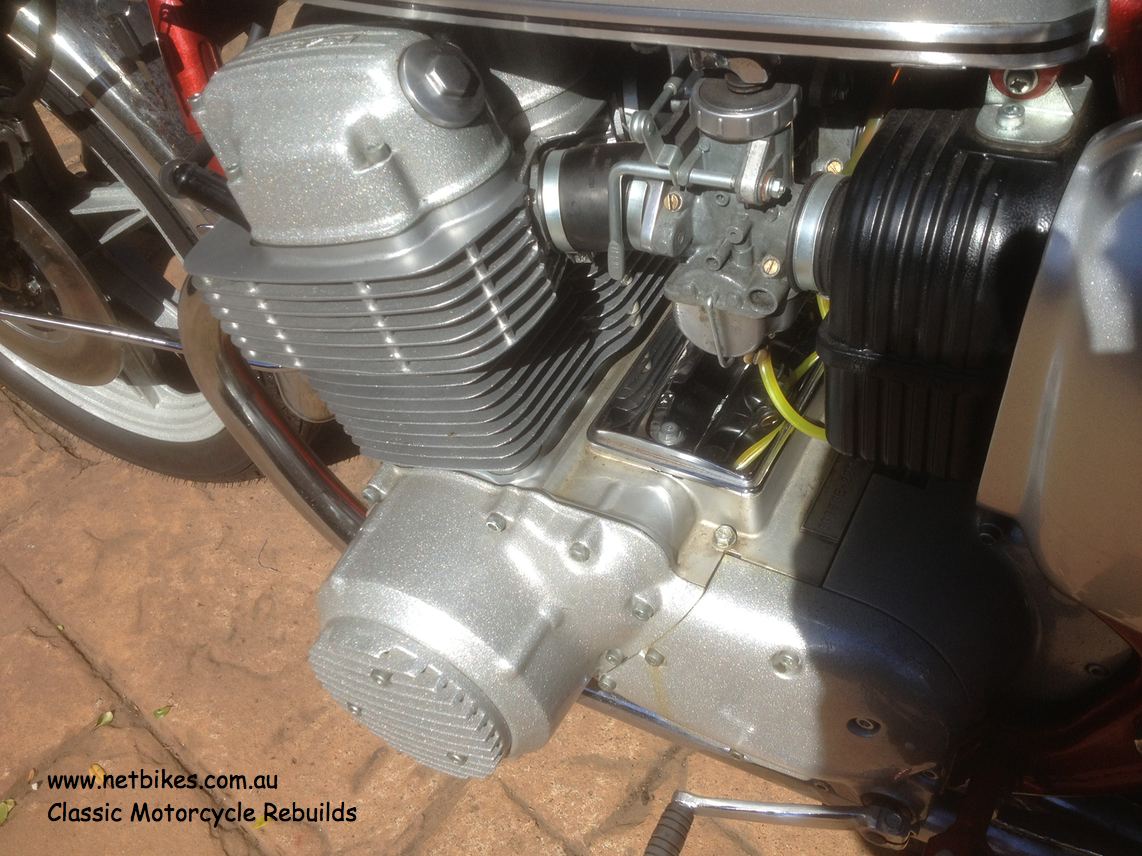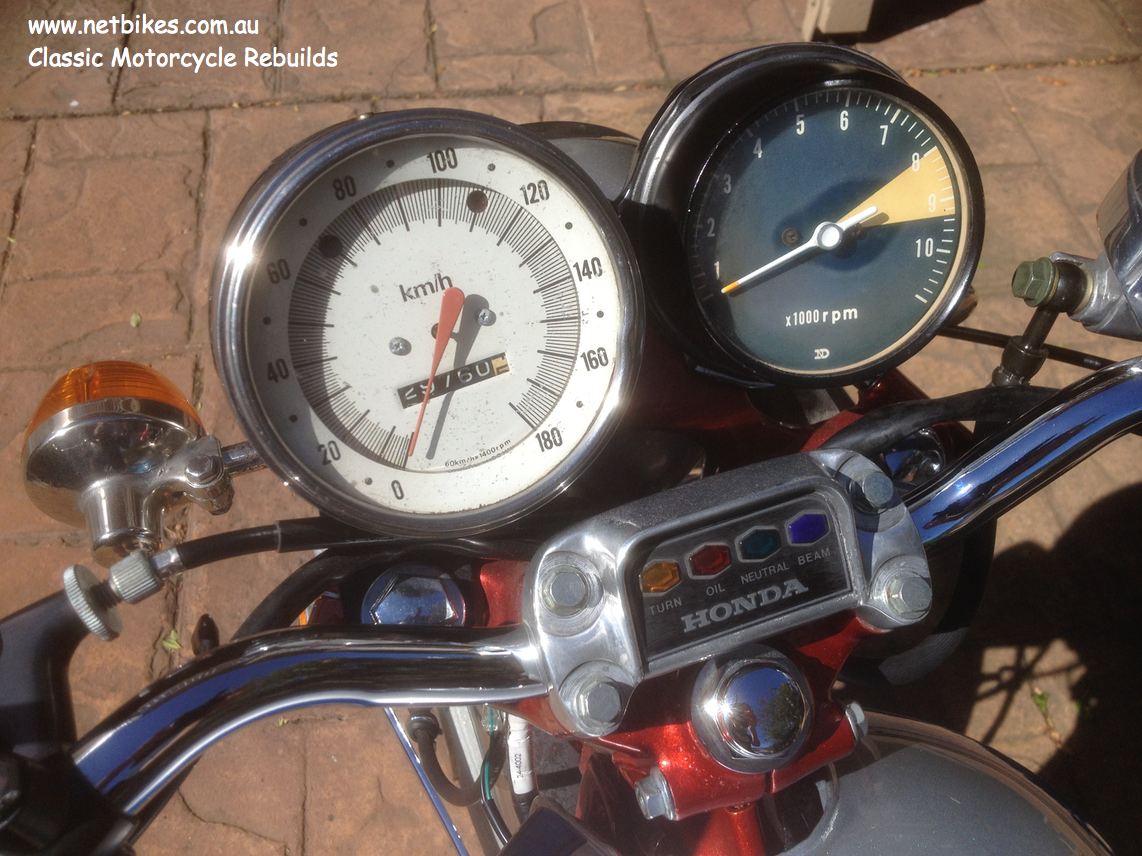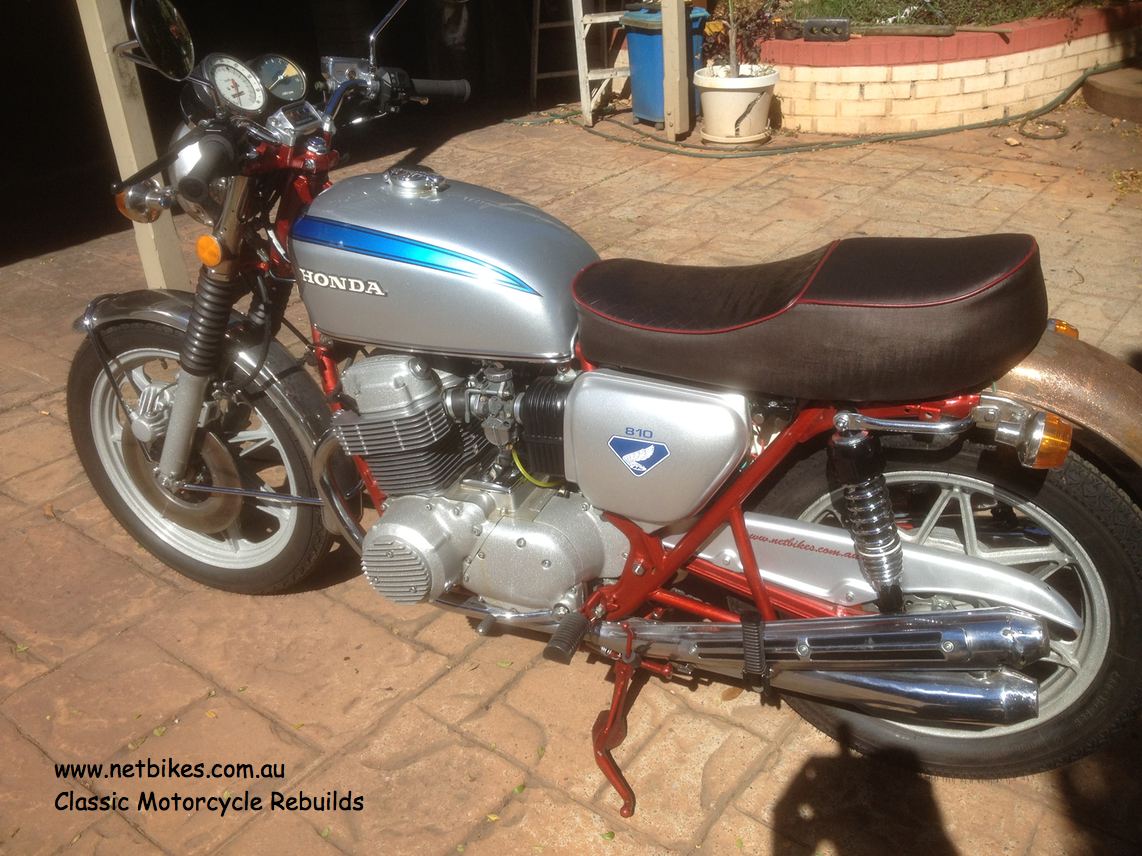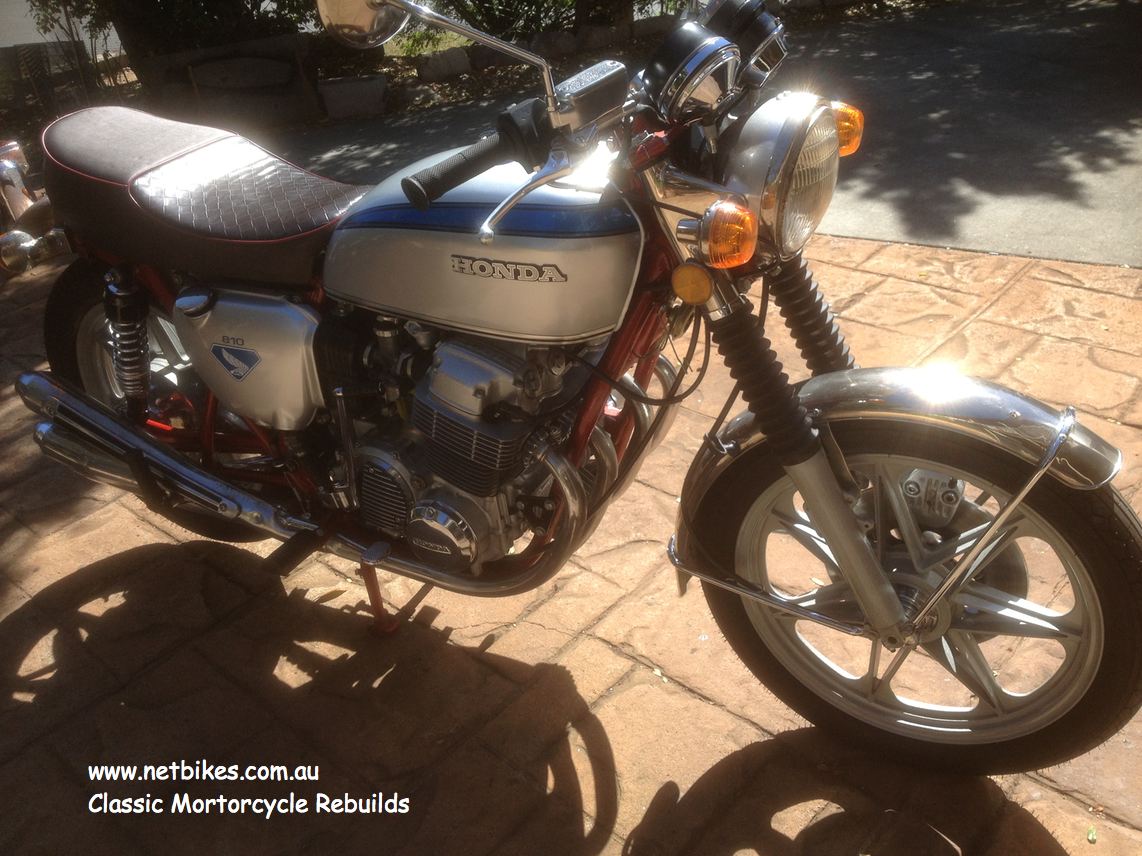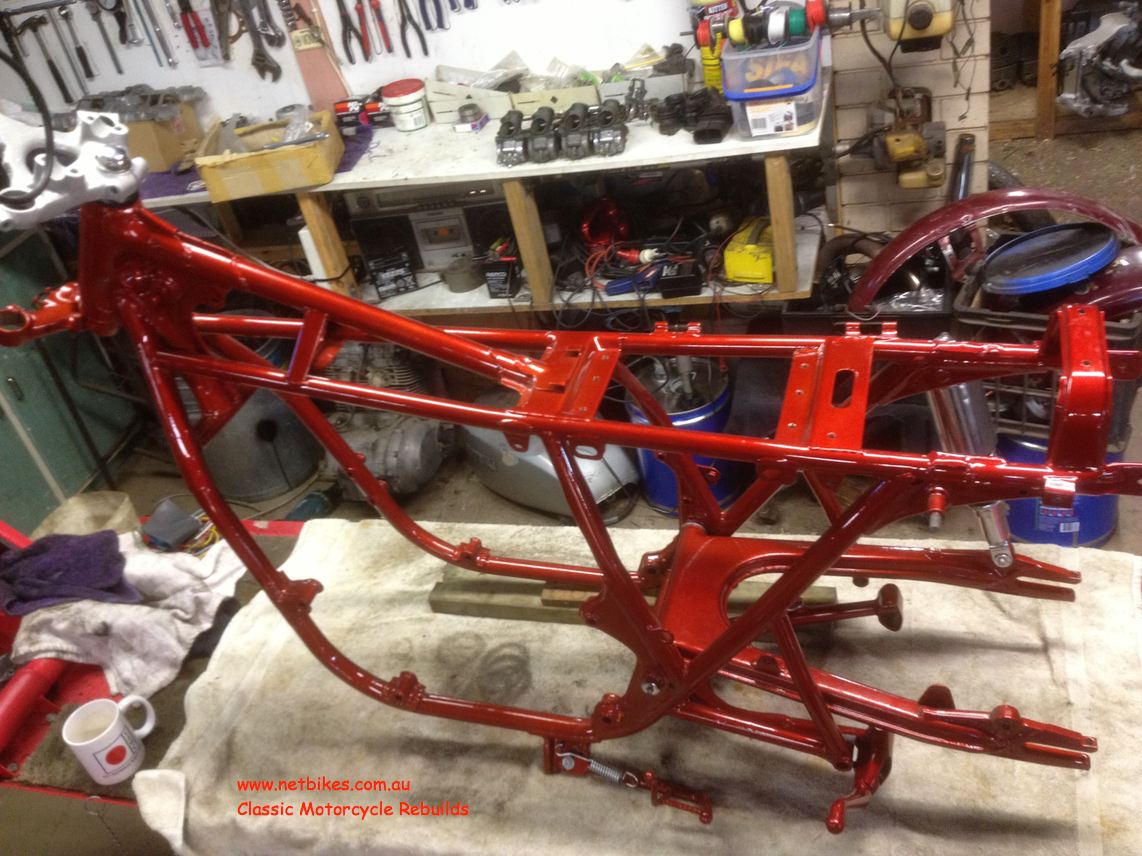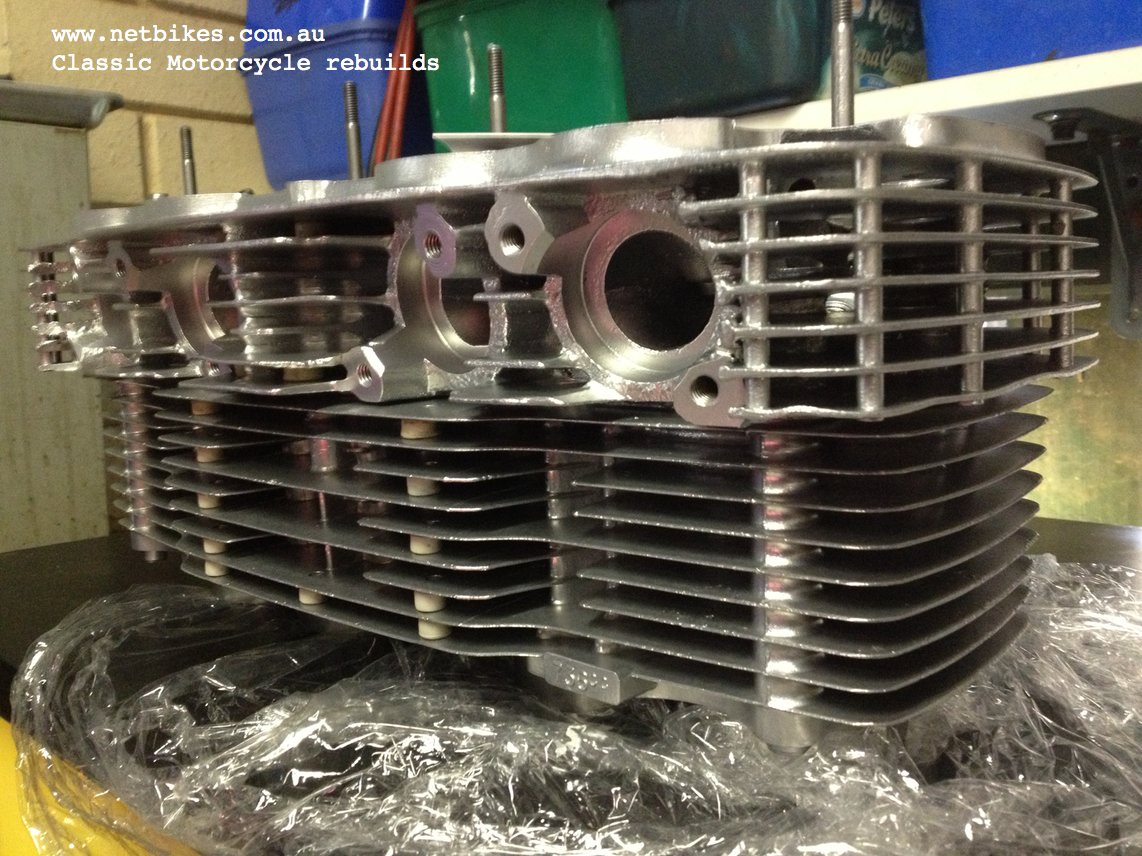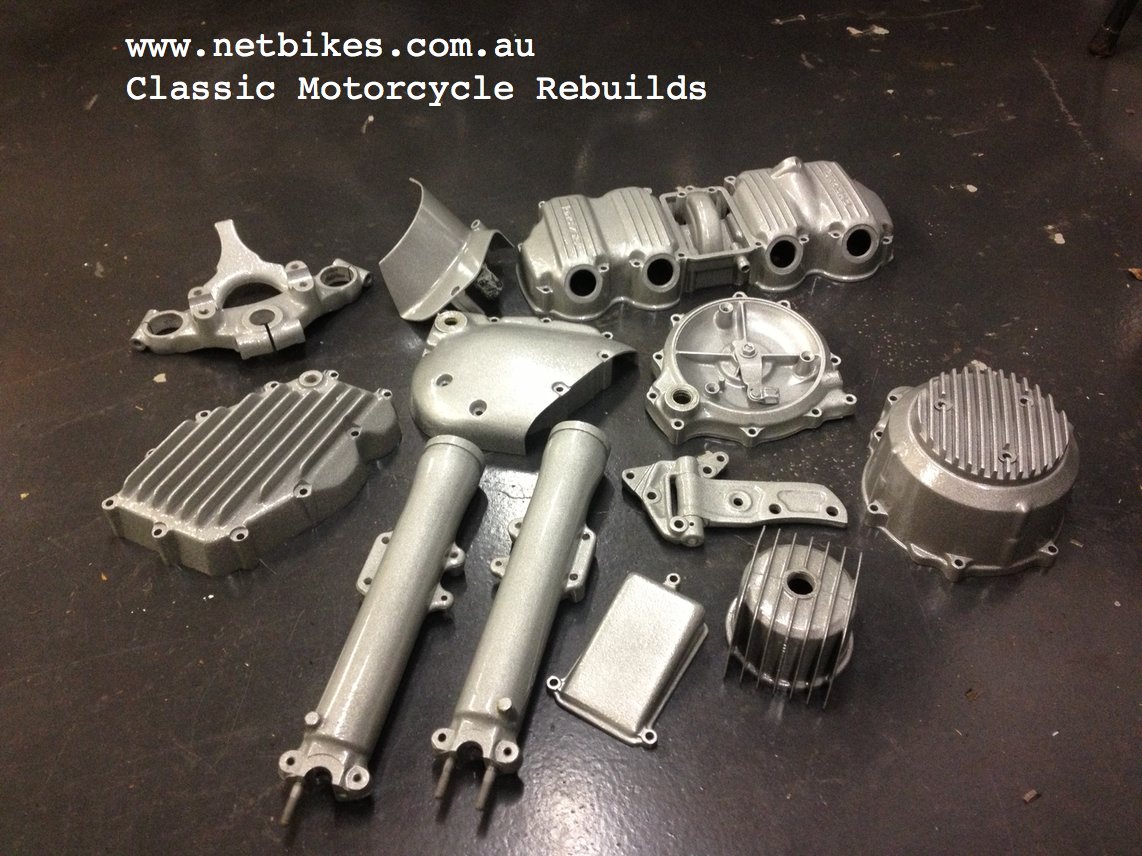 Location: Mt.Gravatt East, Brisbane, Queensland, Australia
Contact: Ph 0422 819 200 or netbikes@netbikes.com.au
Payment Methods: Cash on pick up - Bank deposit - Paypal
Delivery Methods: Pick up ok - Australia Post - Courier for larger items. Buyer pays delivery fees.