June 8-2018
Well yes, it would be nice, but no, the one I am building will not be as nice as the one in the pic above. You see when this bike is complete it will be for sale so in the interests of keeping the price down for both myself and the buyer I have opted out of rechroming except for a few small bits n bolts. In favour I will rebuild the motor from ground up, do all the painting of body work, new seat and so on.
To follow this page I recommend you friend me on Facebook, I will update there regularly. My Facebook Page. My email address is also at the bottom of this page so if you have a purchase interest you may contact me that way.
In house inspection is available anytime through the build progress too.
I will just drop pictures of progress as I go along, this first slab will highlight a few of the new bits going into the build and some prelim work already done.
This page will become image heavy after a time so you may want to make coffee while page loads :)
Some images may seem unnecessary or almost doubles, this is just to show potencial buyers as many angles or individual parts as possible, and their condition.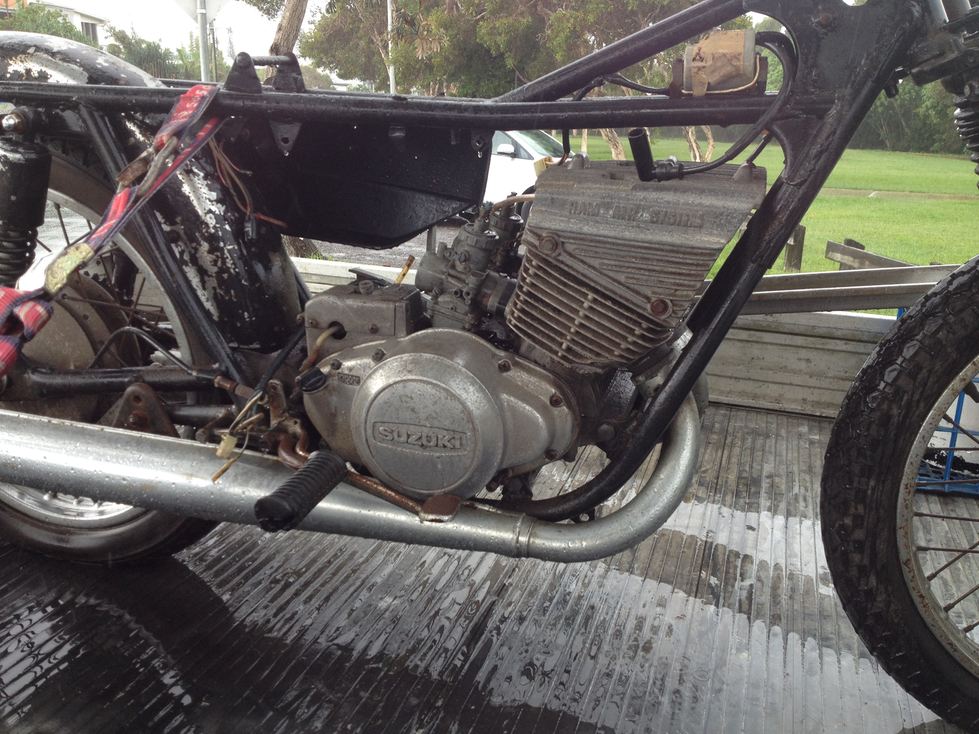 This is how I received the bike, that's it, there were no other parts, I am lucky to have a number of spare parts here for it. Note the bent/broken fins on the right barrel, this barrel will not be used.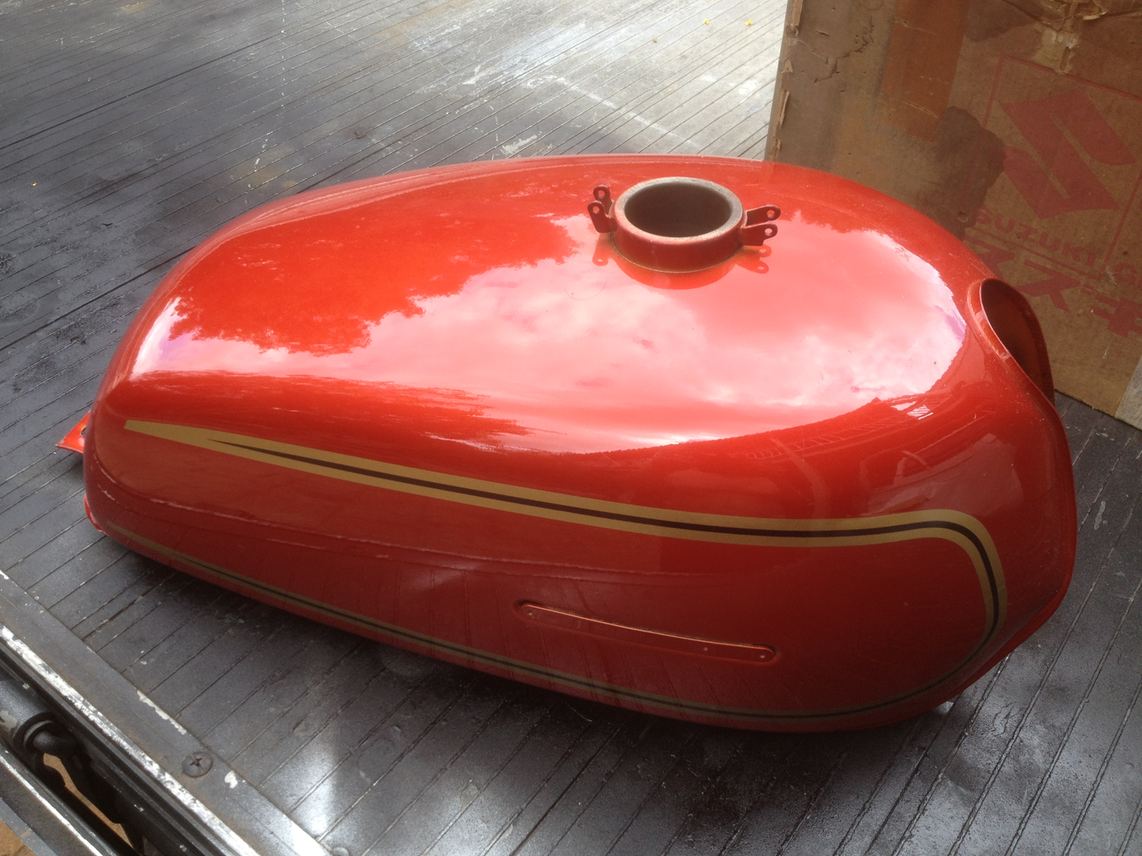 This is the tank I will use, it is NOS in perfect condition. Now you're getting excited hey :)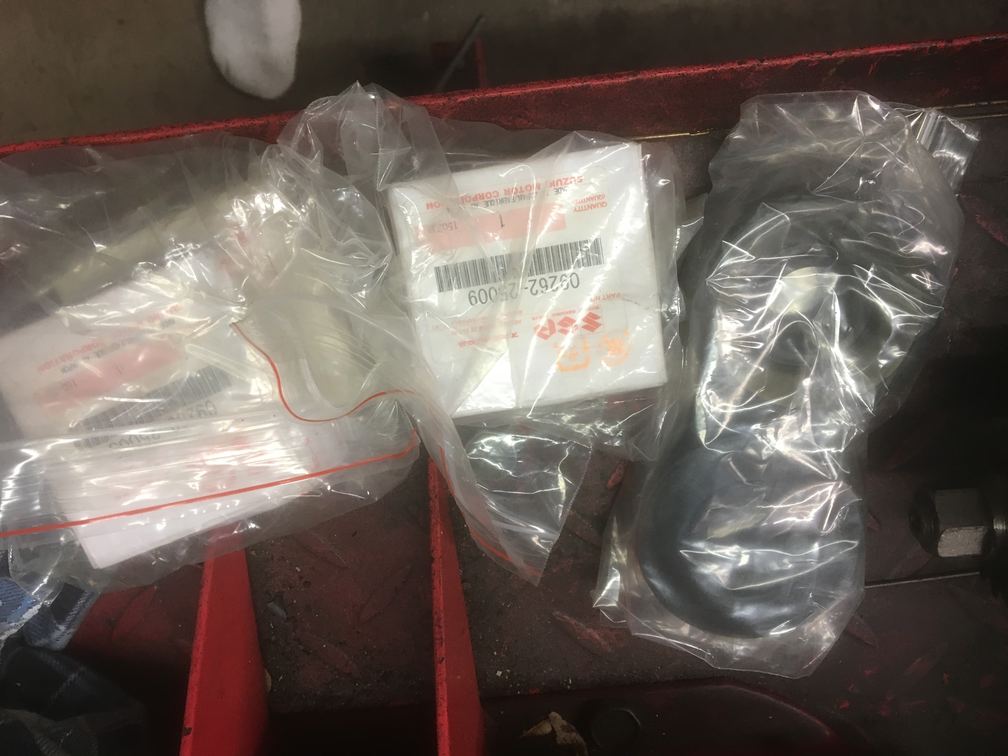 New crank bearings and seals.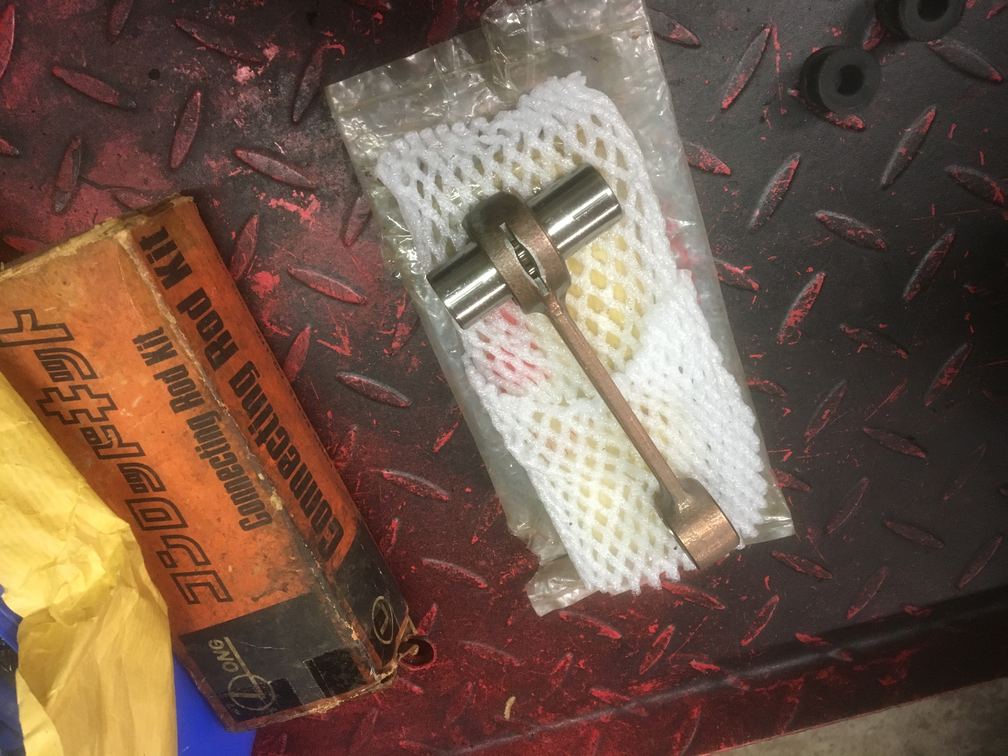 New rod kits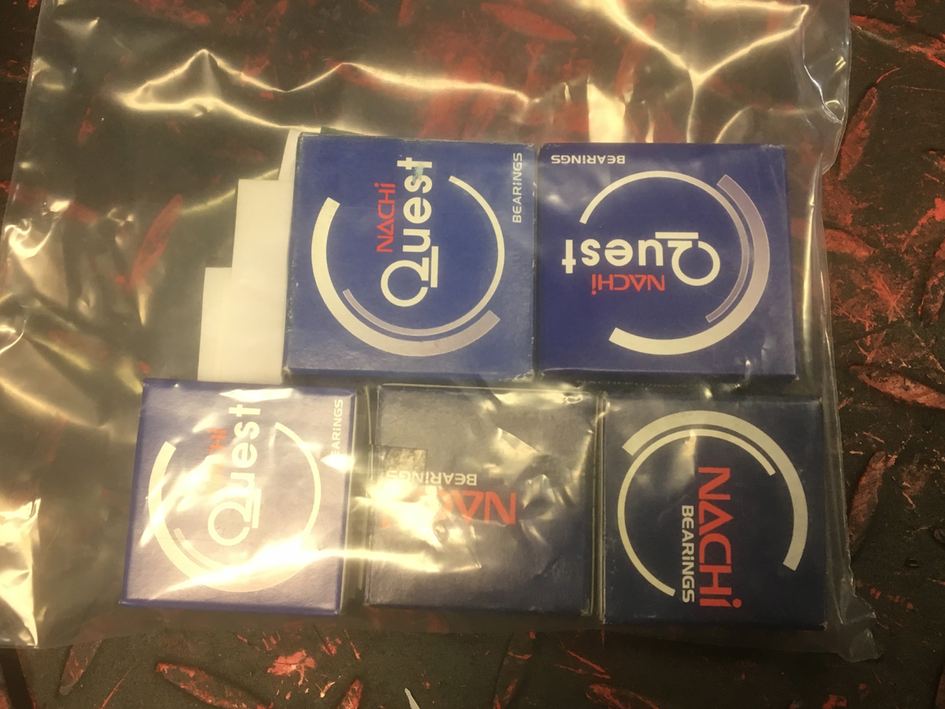 New wheel bearings and sprocket holder bearing, I also have new steering stem bearings.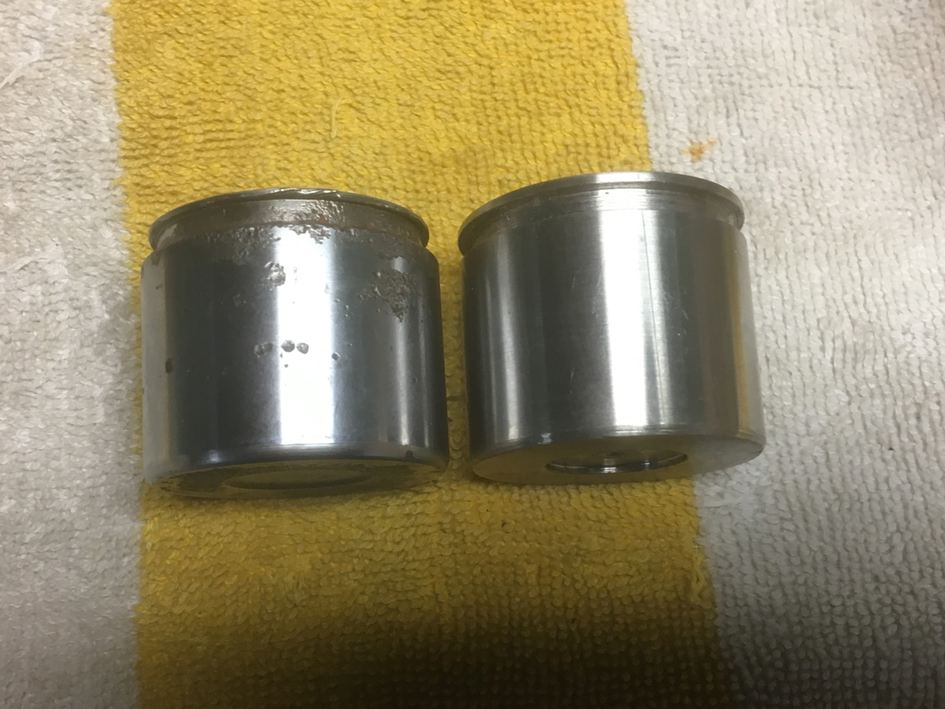 New brake caliper piston. Got a mate to machine this up for me.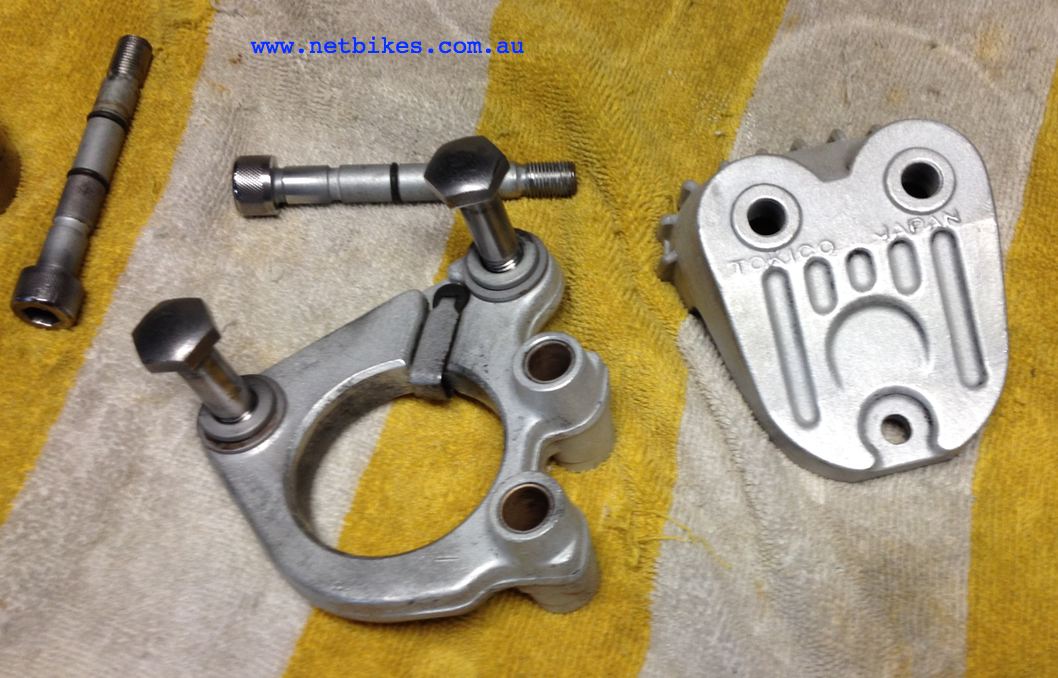 Calliper parts blasted and ready for paint.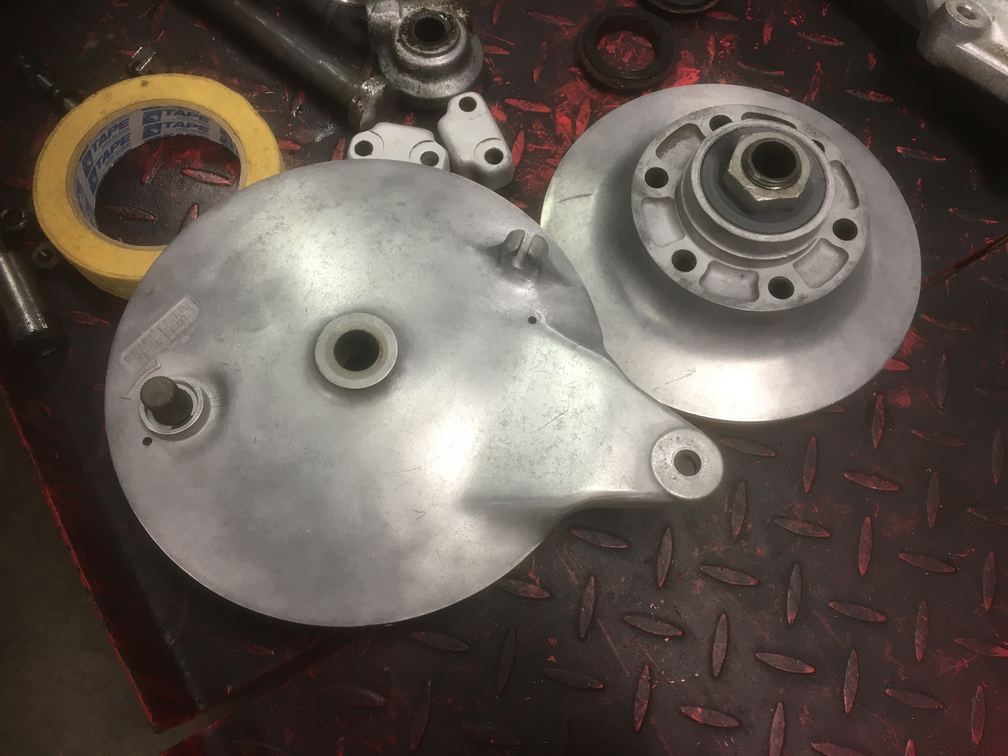 Sprocket holder and brake plate cleaned and ready to fit, no I won't be polishing them.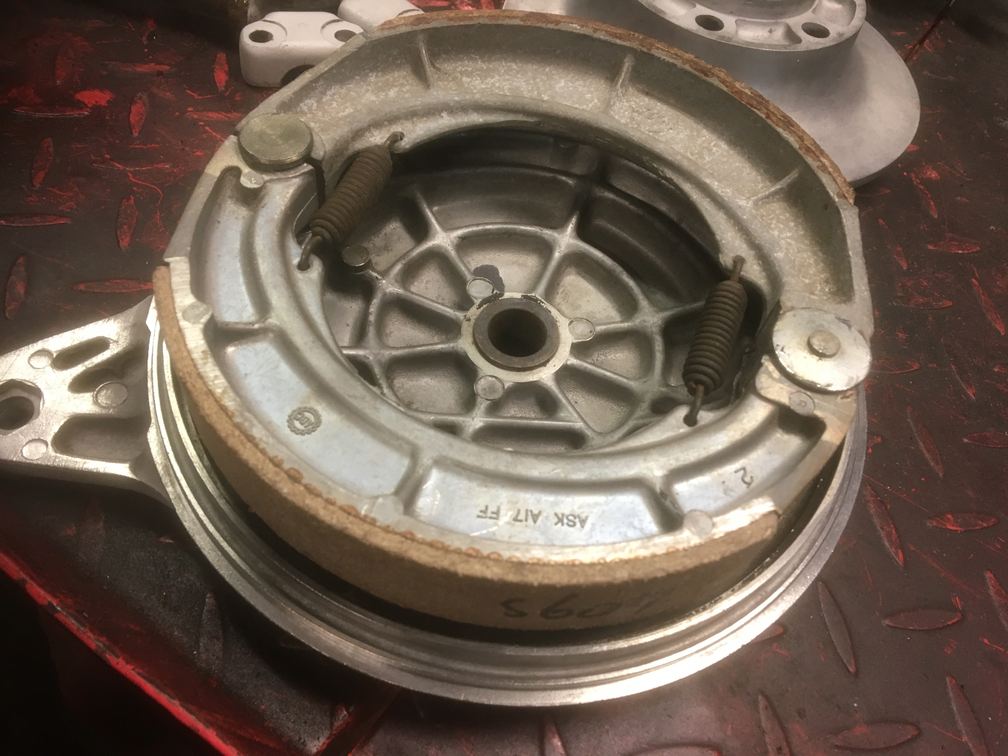 New rear brake shoes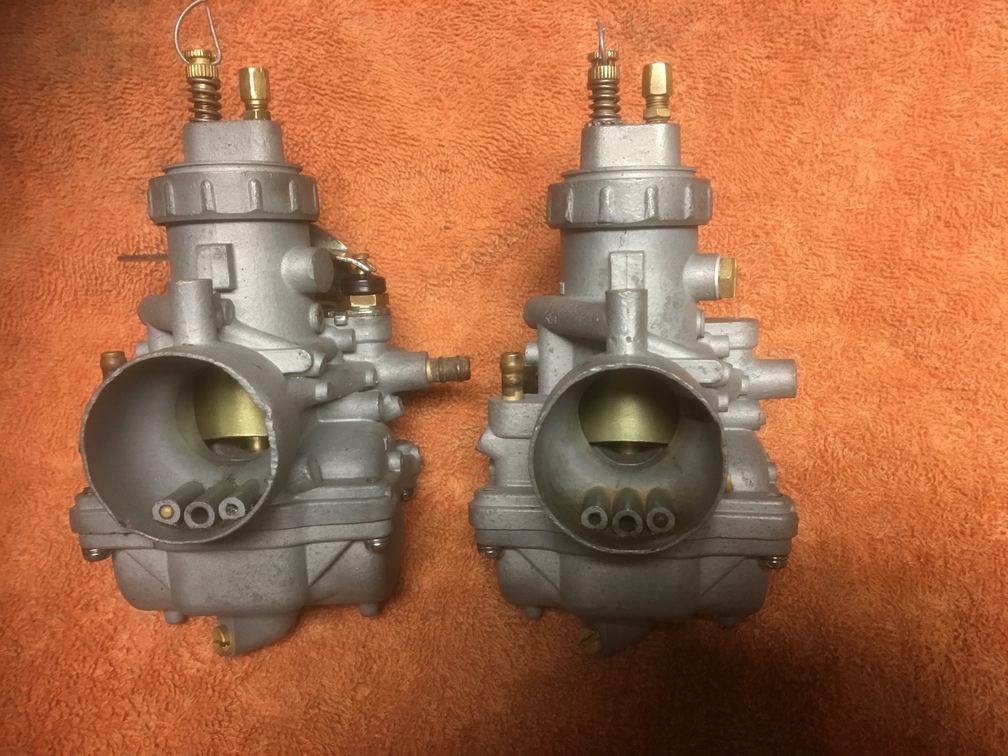 Carbies cleaned both internal and externally, bench tested for leaks, now ready to fit up.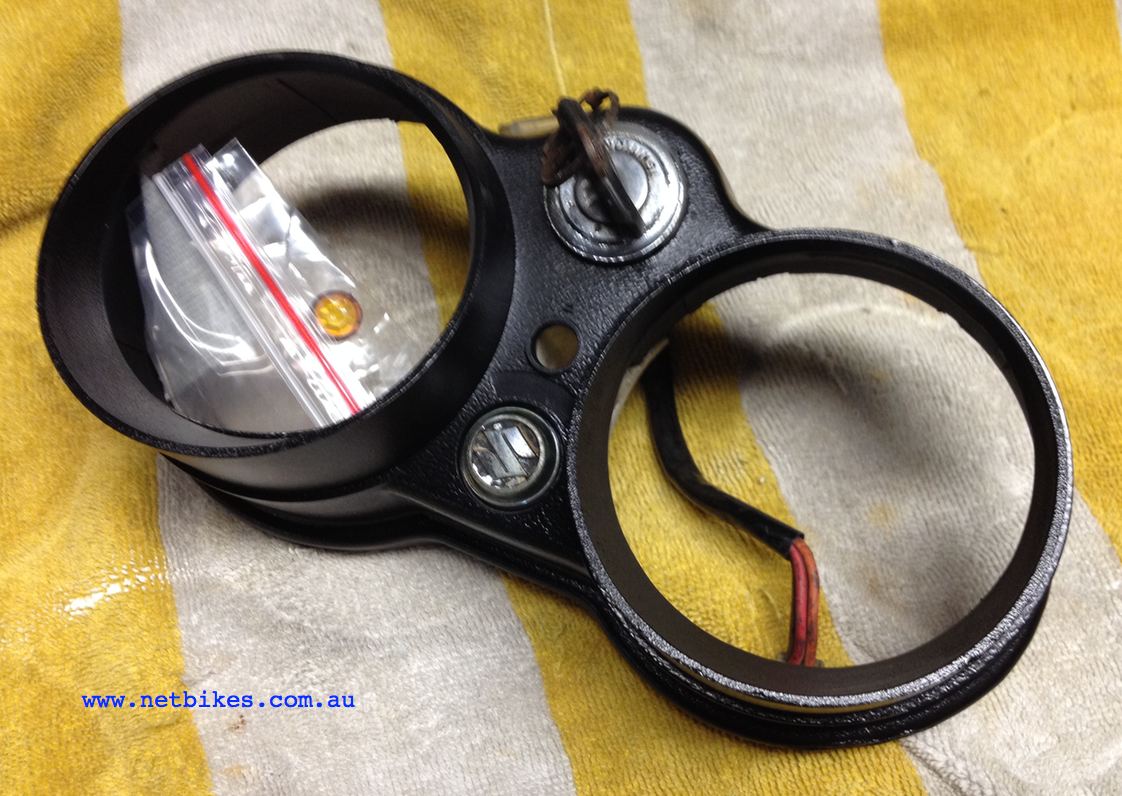 Instrument surround readied for fitting.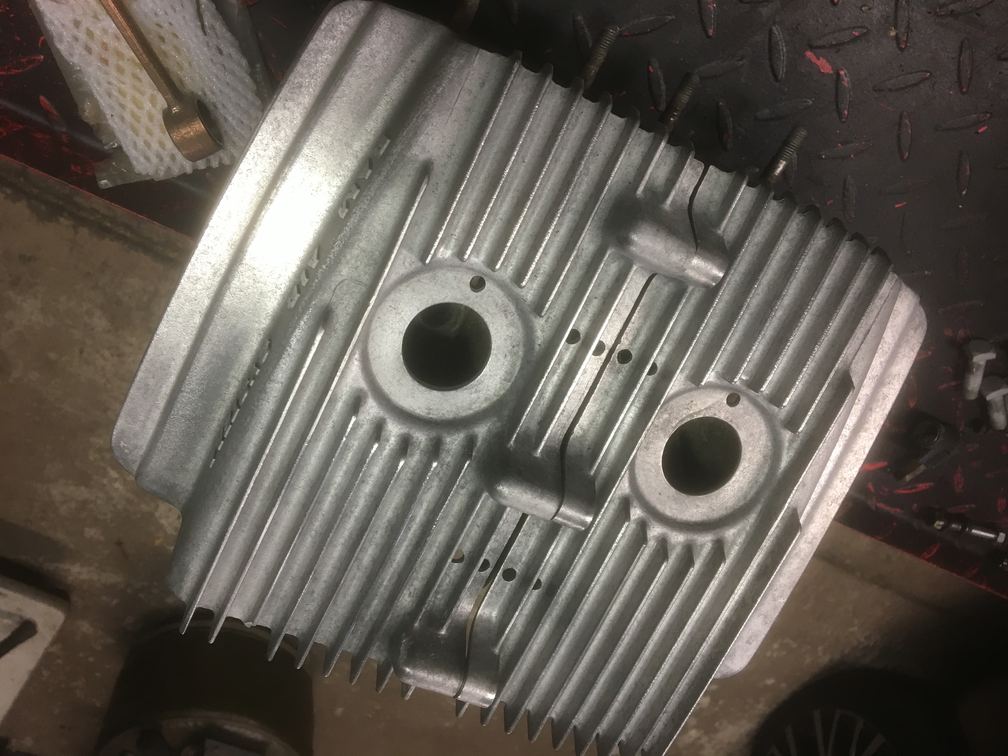 Ram air covers readied for fitting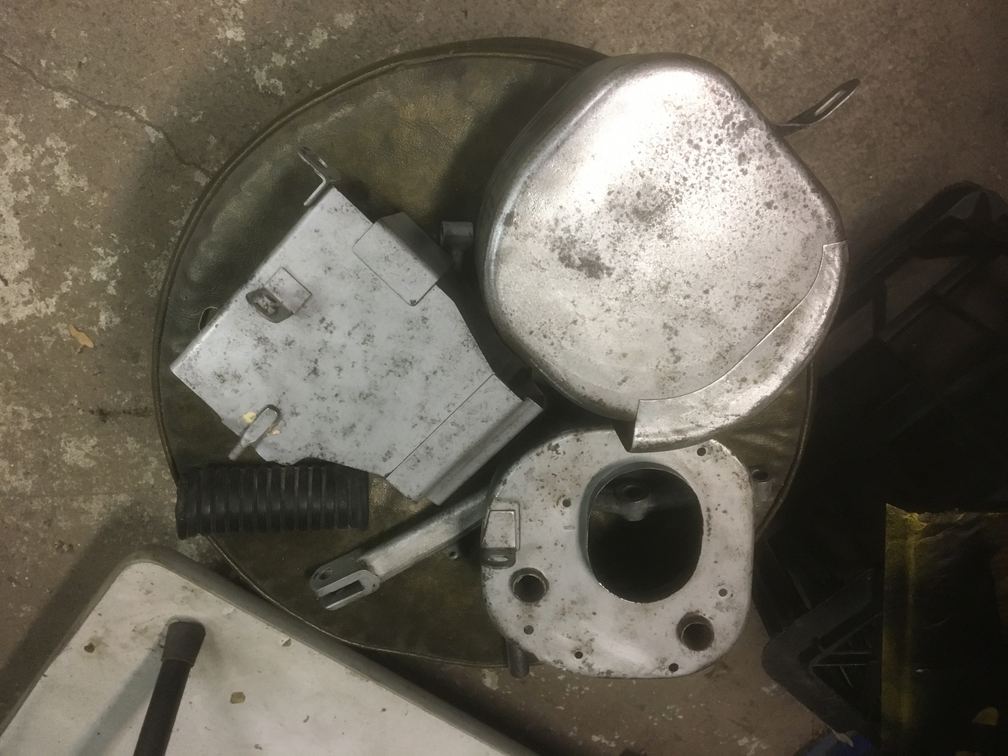 These parts prepped for painting.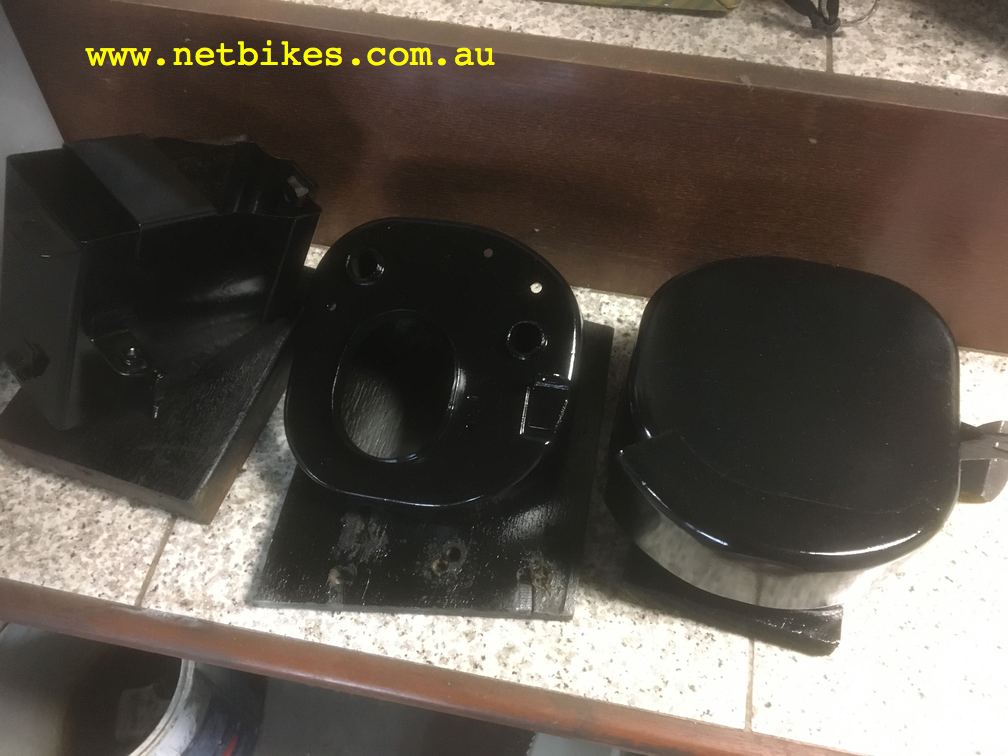 Job done.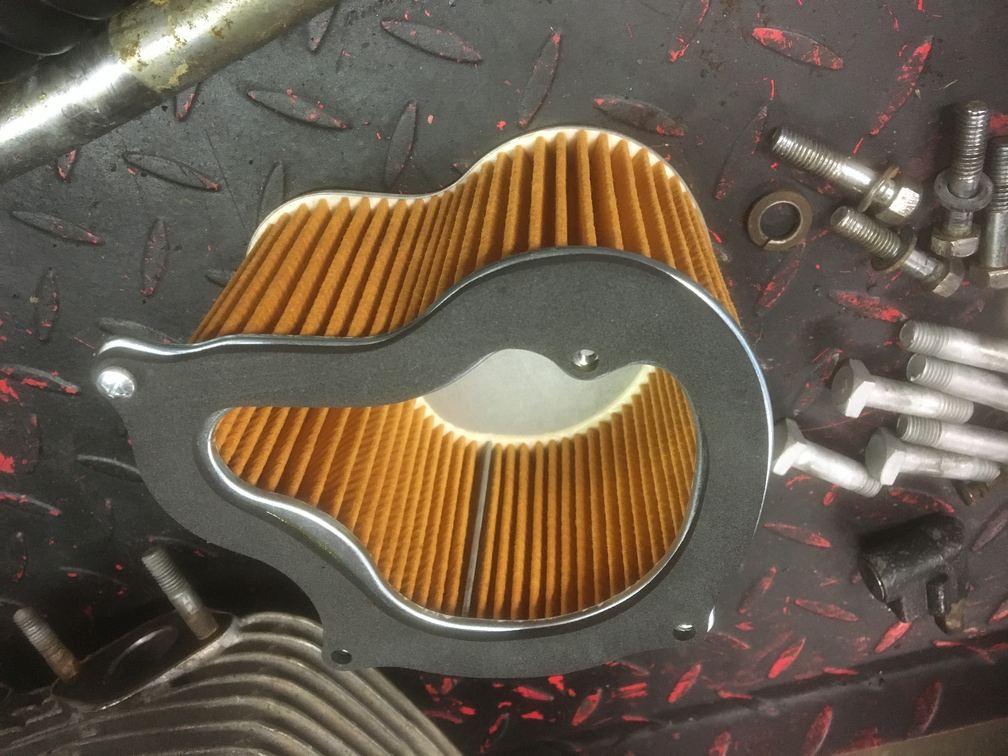 New air filter element for the box.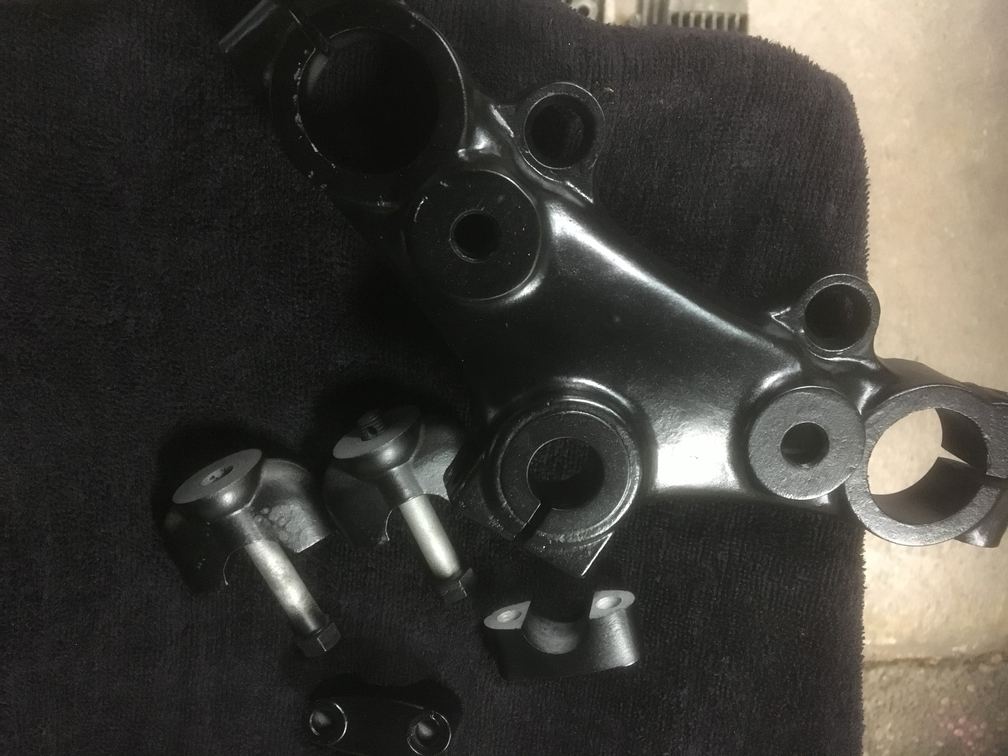 Top clamp made ready for refitting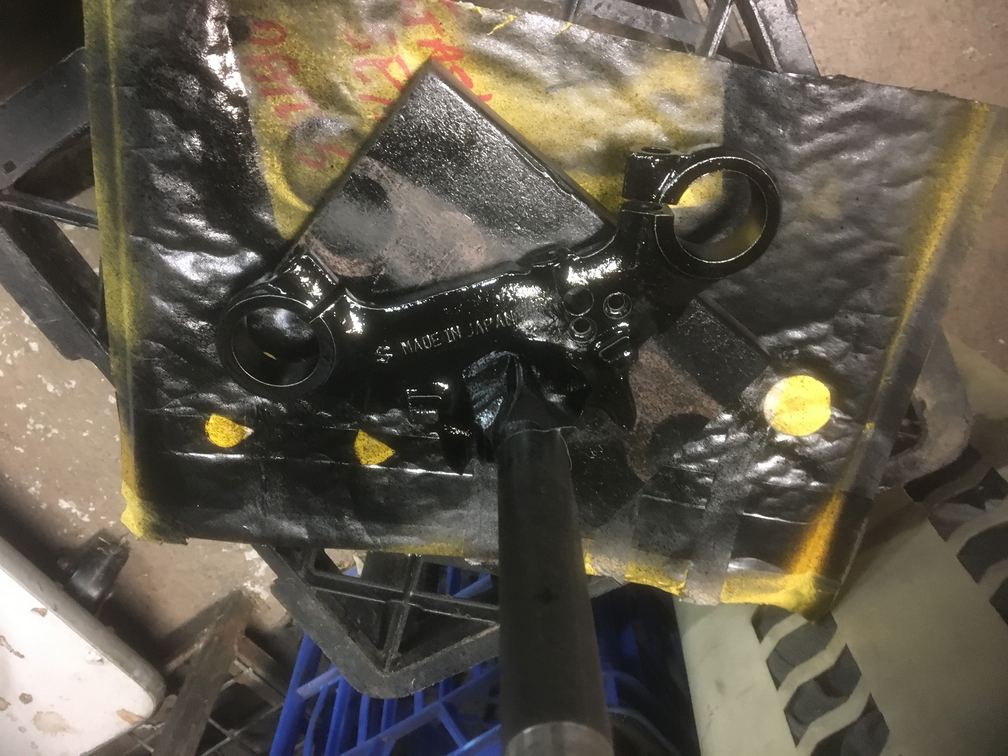 Lower triple clamp made ready for fitting.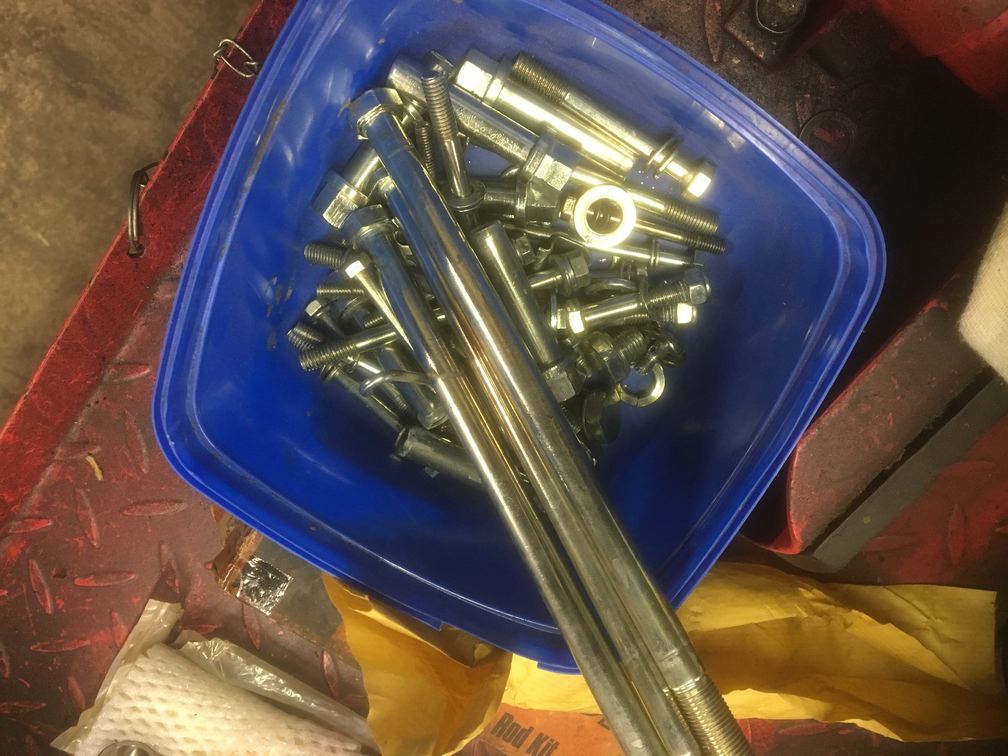 Cycle threads re plated.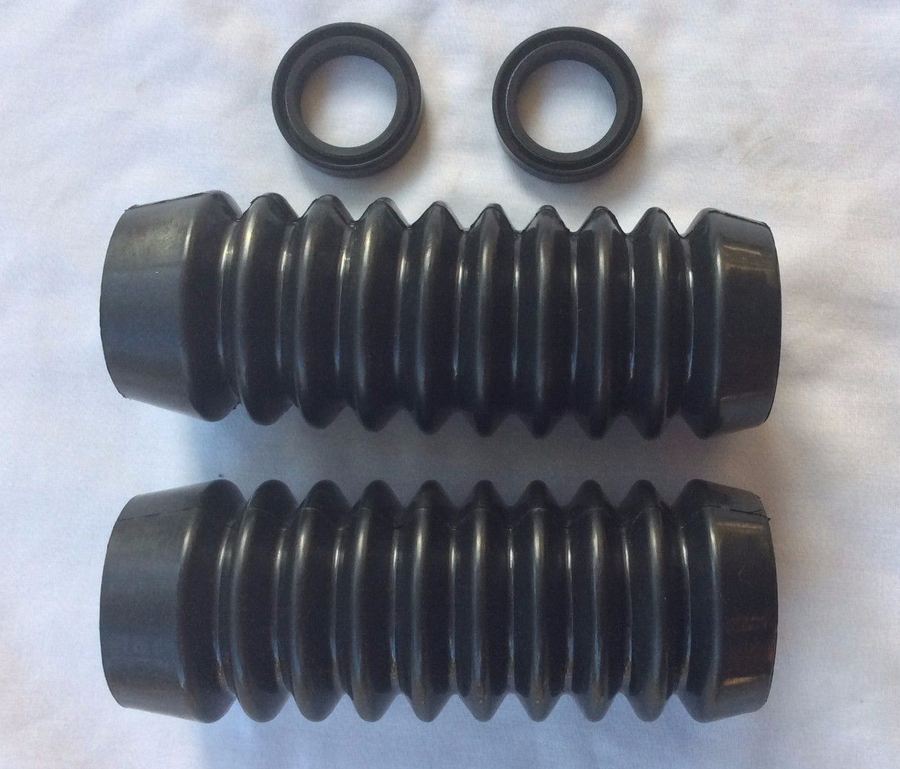 New front fork gaiters and seals.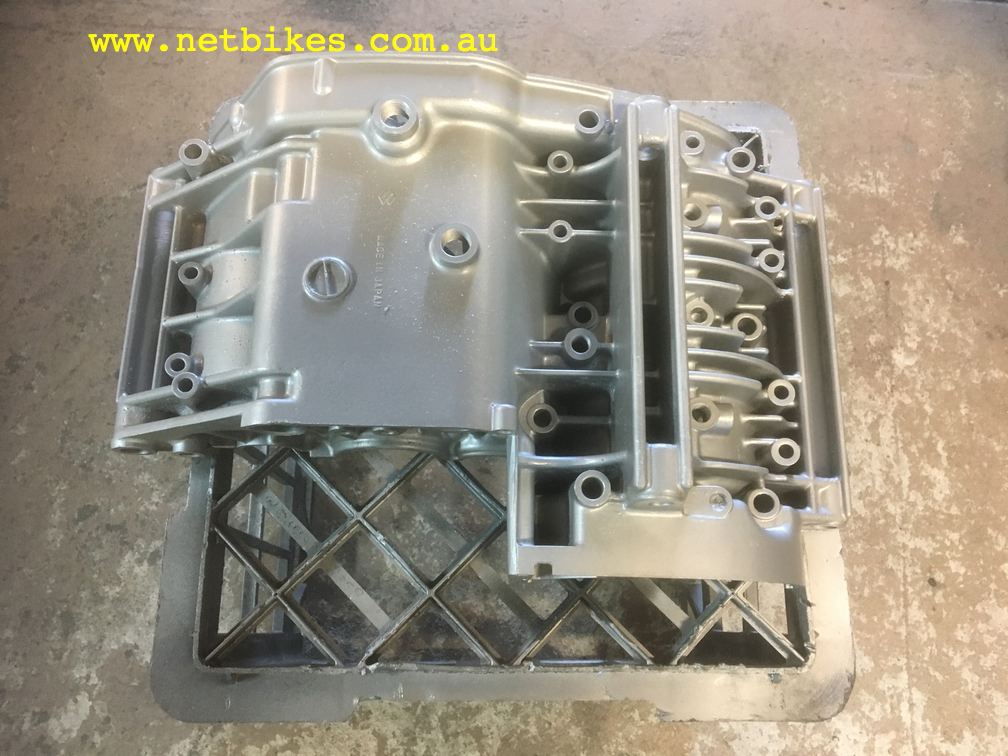 Lower case ready to fit up.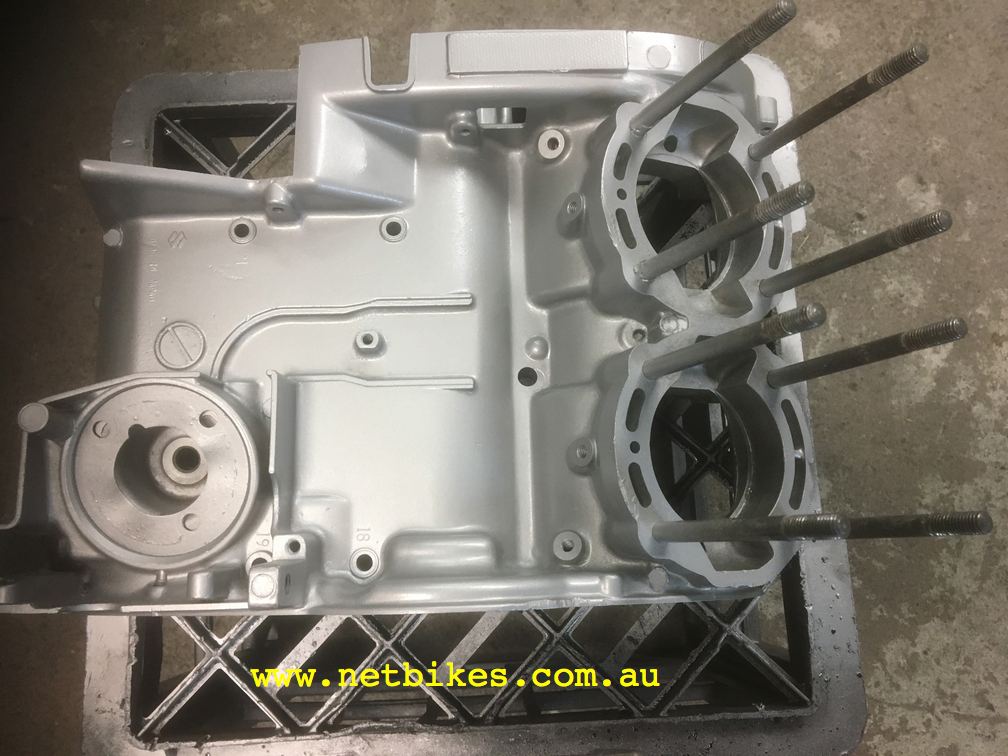 Top engine case cleaned and painted ready for more work.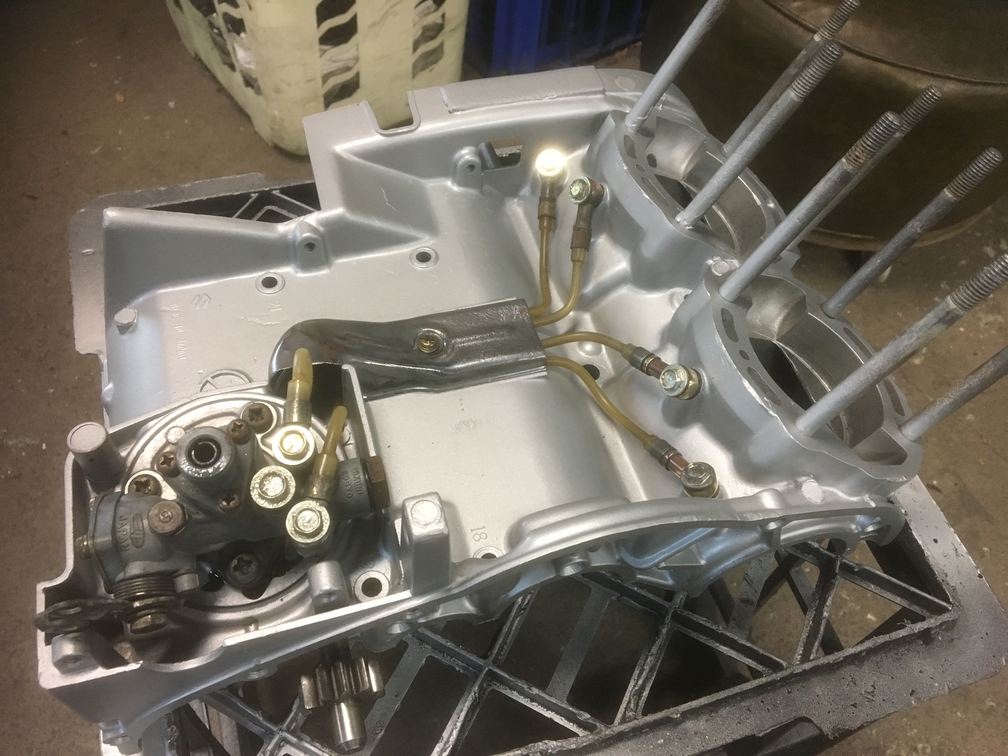 Pump and lines fitted, will bleed before operation.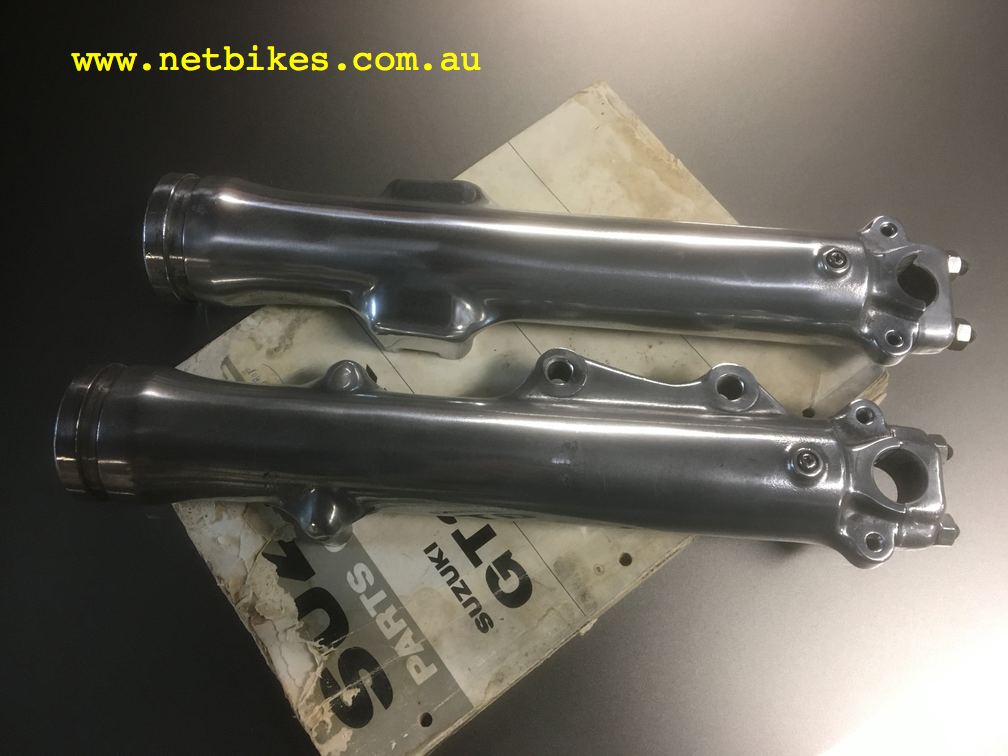 Front fork lowers blinged up.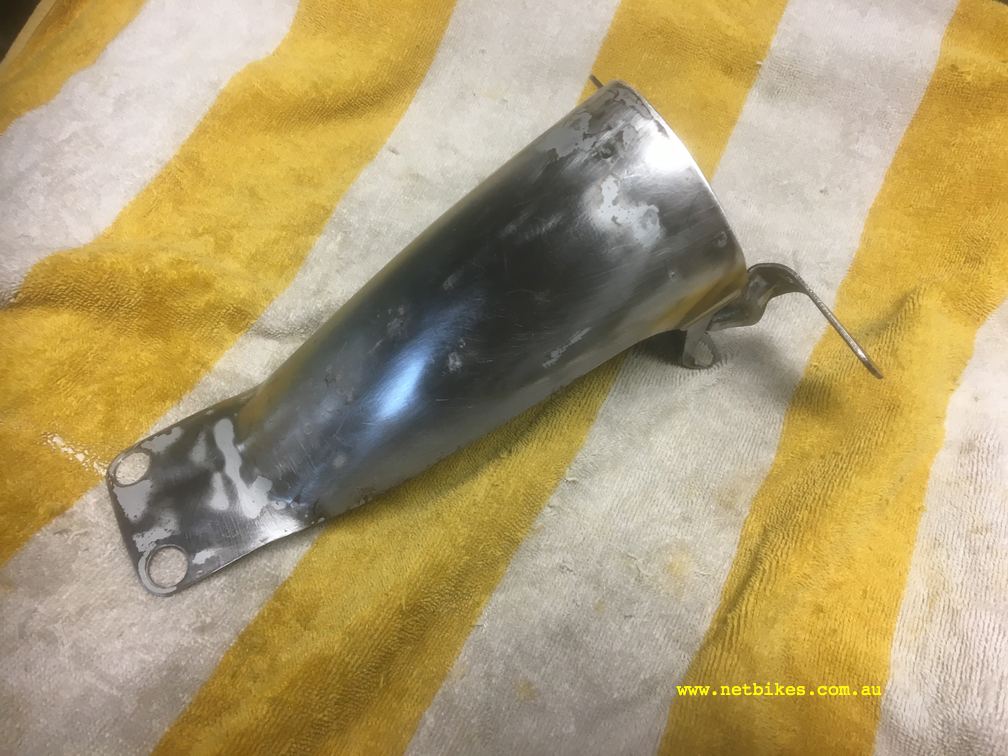 Tailight mount prepped for painting, this came off a 1966 T200, so first time repaint in 50 something years.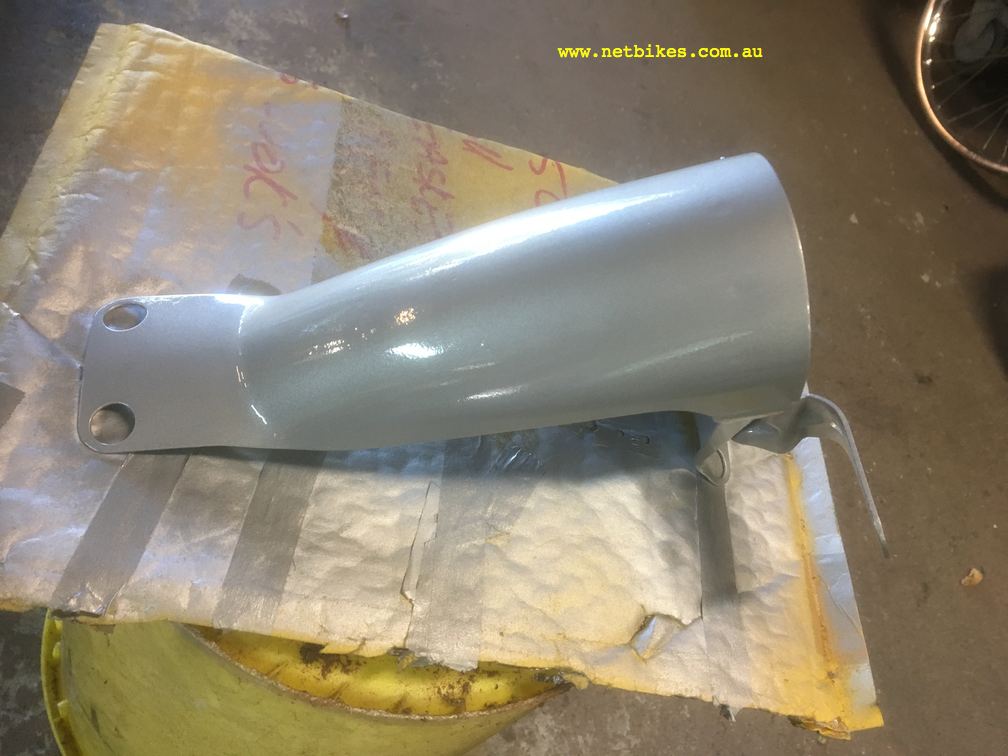 Job done.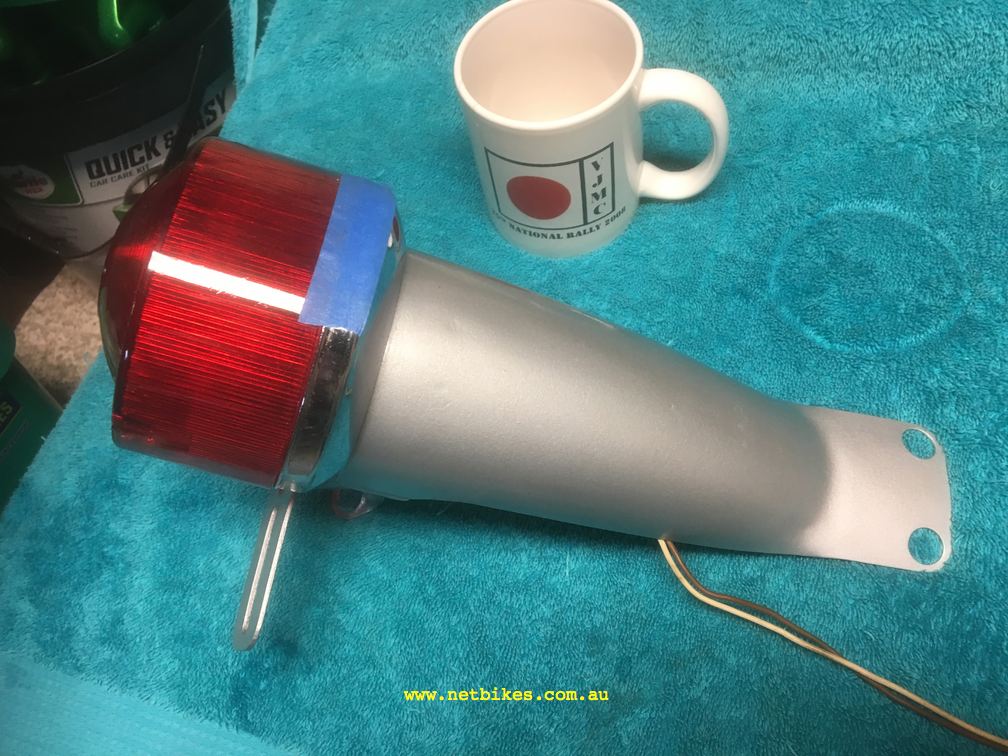 Ok last look at this :), nice new tail light lens, so pretty, it's gotta get screwed still :)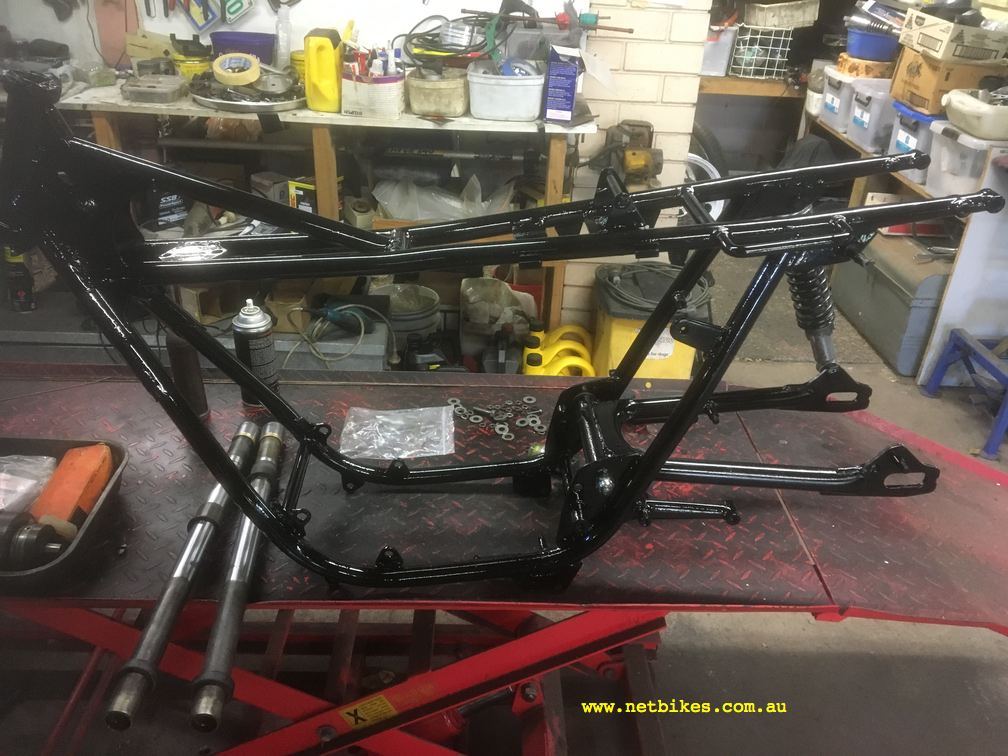 Frame freshly painted with Killrust black gloss.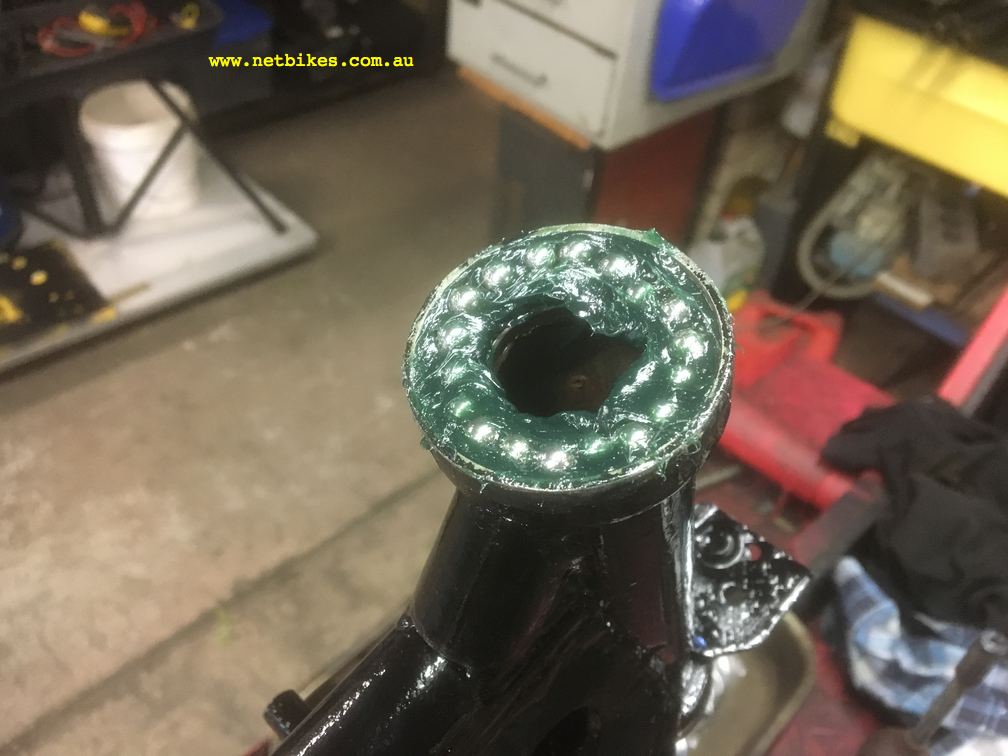 some new bearings for the neck.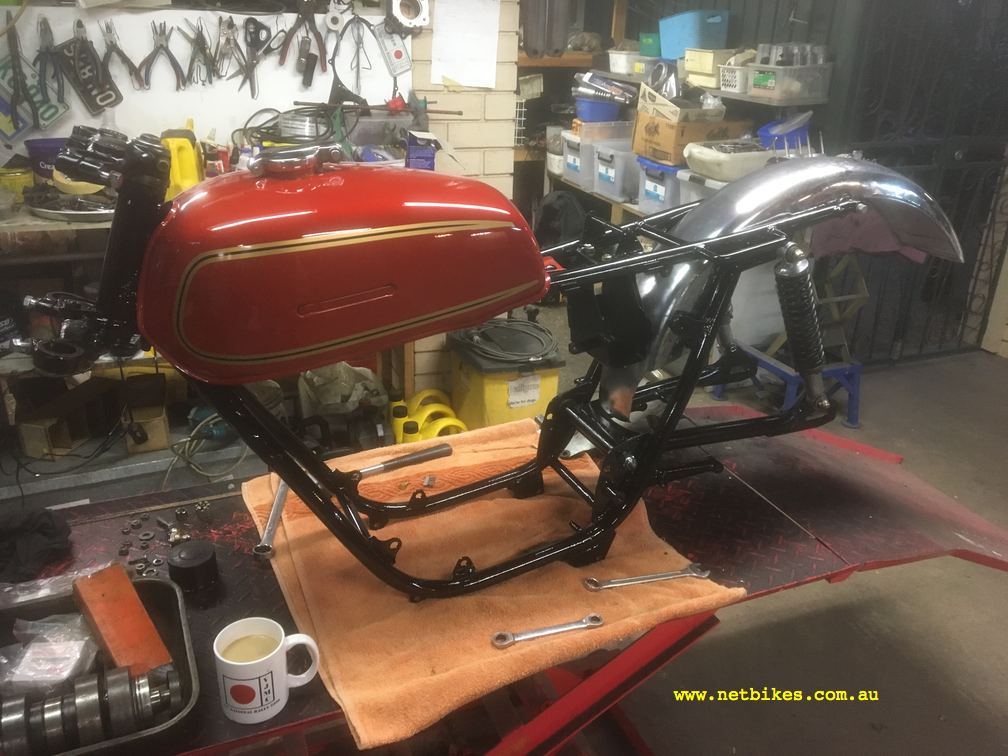 Quick mock up with the NOS tank, sweet.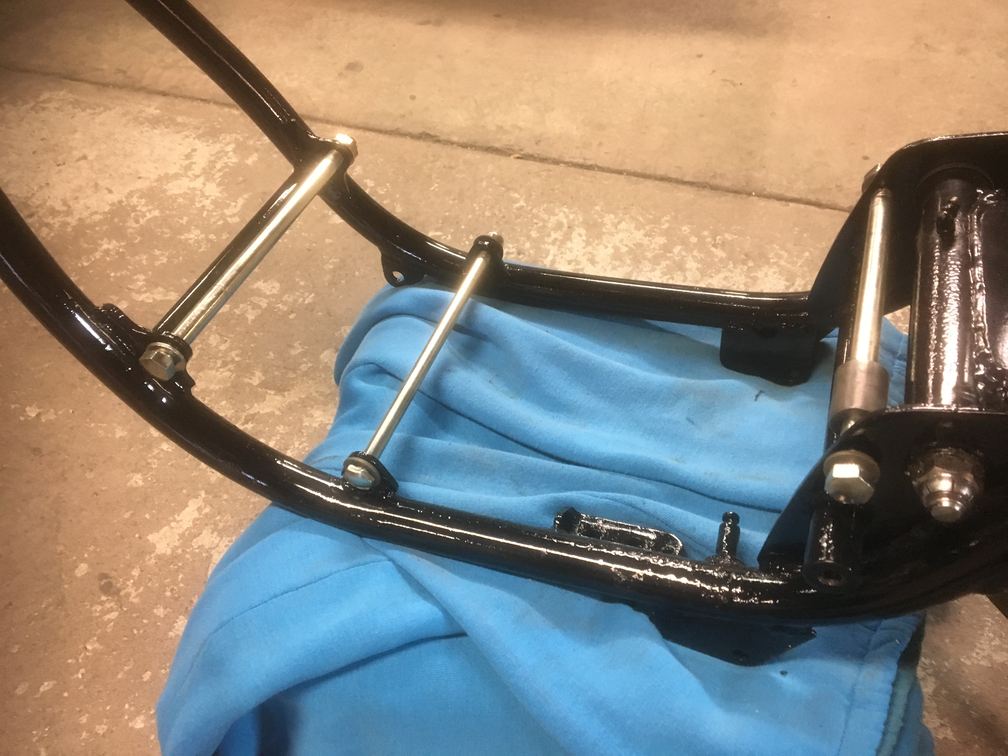 Engine mounting bolts, newly zinc plated.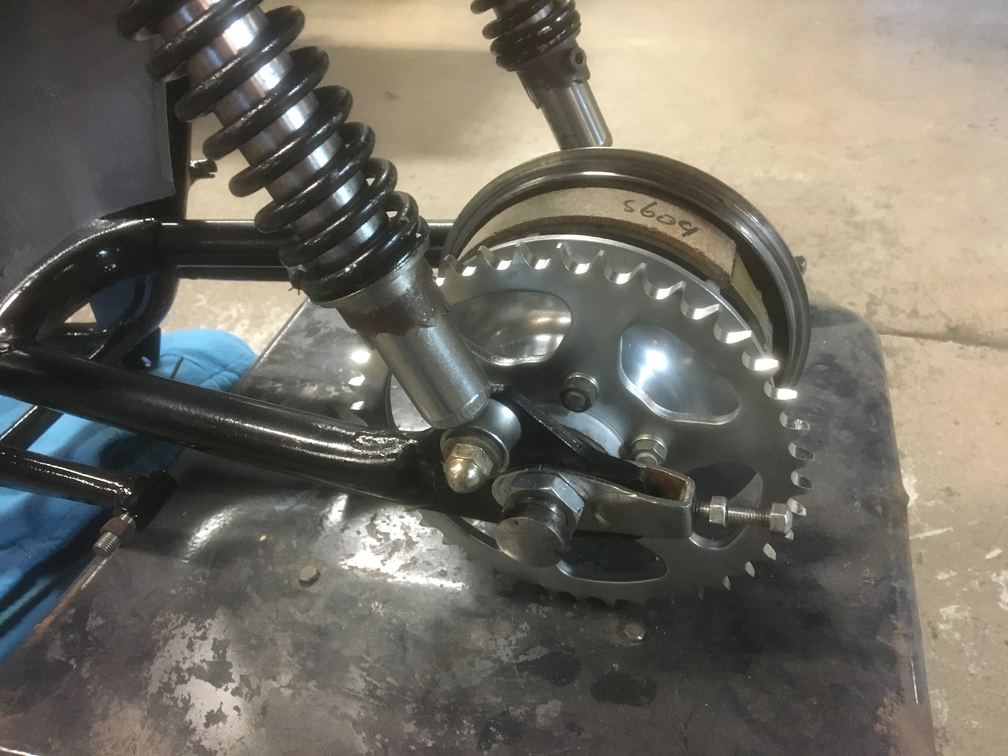 New rear sprocket, 41 teeth, 525 pitch, standard.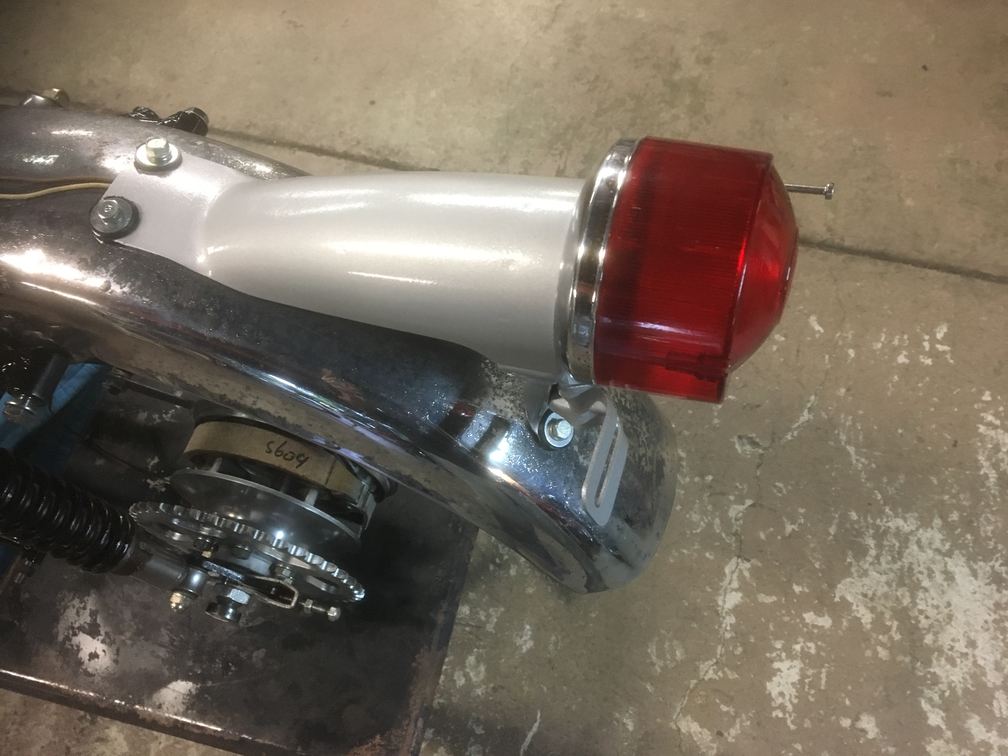 That bloody tail light again :)